Bachelor Info Day on Campus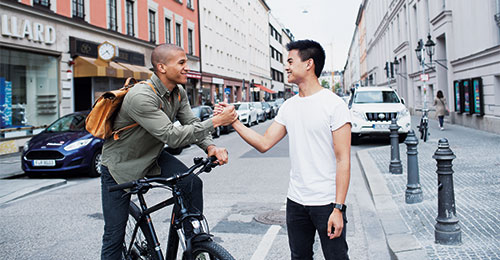 Explore Munich Business School and find out more about our undergraduate study programs on November 3, 10 am - 1 pm.
You are welcome to join the Bachelor Info Day on Wednesday, November 3. We will present our Bachelor and Pre-Bachelor study program and tell you more about the program structure, admission process and career opportunities. Moreover, you will meet an MBS professor and sit in a sample lecture, too. Afterwards we will have lunch together followed by a campus tour.
Agenda:
10:00 am - 10:45 am: Info Session
11:00 am - 12:00 noon: Sample lecture with Prof. Dr. Christopher Weilage
12:00 noon - 1:00 pm: Lunch and Campus Tour
Date and Time: November 3, 10 am – 1 pm
Place: On Campus at MBS
Wednesday, 03.11.2021
iCalendar