Bachelor Info Day - hybrid (online and on campus)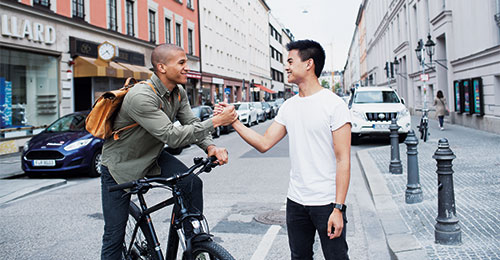 Explore Munich Business School and find out more about our undergraduate study programs on October 24, 10 am - 1 pm.
Student and parents are welcome to join the Bachelor Info Day on Saturday, October 24, online or on Campus in Munich. We will present our Bachelor and Pre-Bachelor study program and tell you more about the program structure, admission process and career opportunities. Moreover, you will meet an MBS professor and sit in a sample lecture, too. The event ends with a Q&A session. Please note that the number of participants on campus is limited.
Date and Time: October 24, 10am – 1pm
Place: Munich Business School
Saturday, 24.10.2020

Time Begin: 10:00
Time End: 13:00
iCalendar