Bachelor Info Day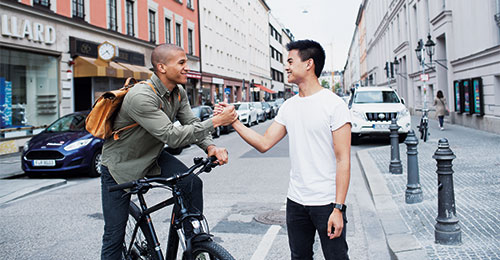 Get to know our Bachelor program in detail on October 24, 2020, and learn all about its structure, contents and application.
At the Bachelor Info Day, you will experience Munich Business School at first hand and get to know both the university and the Bachelor program in detail. During your time at MBS, you will learn everything about the structure, content and essential aspects of the Bachelor International Business program. In addition, we will talk about the application process and give you tips on how to apply successfully for the next start of your studies. A trial lecture and a campus tour will round off the day.
Date and Time: October 24, 10am – 1pm
Place: Munich Business School
Interested parties and parents are welcome to learn more about the Bachelor International Business at Munich Business School.
Saturday, 24.10.2020

Time Begin: 10:00
Time End: 13:00
iCalendar