Online Bachelor Info Day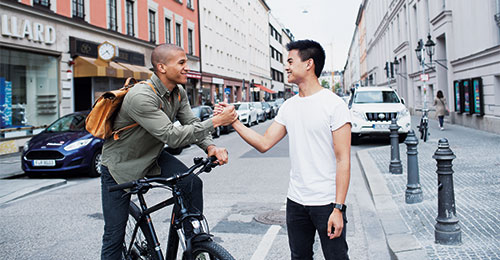 Let's meet online on Saturday, July 4, 10am CET and learn more about our Bachelor's degree study program in International Business!
Our virtual open day gives you the opportunity to find out about our Bachelor International Business and Pre-Bachelor study program and what Munich Business School has to offer. Our program advisor will give a program presentation and answer questions. Afterwards you will follow a trial lecture held by Prof. Dr. Florian Bartholomae. All you need is a PC and good internet connection. The event will take place in German/English. Parents and students are welcome!
Our program:
10:00 – 10:25 Program presentation Bachelor-International Business
10:30 – 11:15 Lecture by Prof. F. Bartholomae: International Trade: COVID-19 & Globalization: Do We Need International Trade?
11:15 – 11:30 Q&A session
Time: Saturday, July 4 10:00 – 11:30 CET
Place: Online Event via Microsoft Teams – you will receive your link to enter the webinar room.
Saturday, 04.07.2020
iCalendar