MBS Online Explorer Week: Info Session with the International Center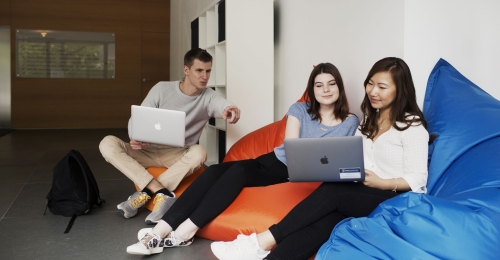 Get to know the MBS International Center on February 19 at 3 pm and learn everything about your stay abroad.
Which countries interest me? Which universities and courses fit me? And what about those visa requirements? Those are all questions that might pop up once you decide to go abroad. Studying in another country is as exciting as it can be daunting. The International Center at MBS is here to support you every step of the way – no matter whether you are already thinking about possibilities for going abroad or you are an international student preparing to study at MBS.
In this online info session, the team of the International Center introduces itself, answers your individual questions and gives you an insight into:
general info about MBS regulations of studying abroad
the partner universities of MBS over all continents
the process of application
former students' experiences abroad
important info for international incoming students at MBS
The Online Info Session is held in German.
Date and Time: Friday, February 19, 2021, 3 to 4 pm
Friday, 19.02.2021

Time Begin: 15:00
Time End: 16:00
iCalendar