MBS Luncheon: Rethinking family businesses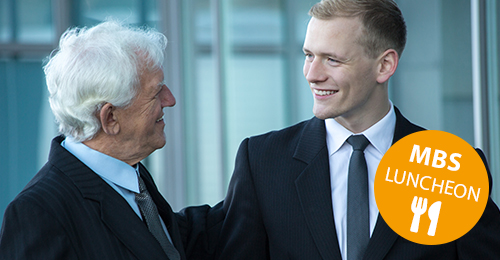 The Online Event "MBS Luncheon: Rethinking family businesses - Survival and success in the new reality according to Covid-19" takes place on July 22, 12 to 1 pm.
Family businesses have proven to survive economic crises better than publicly owned companies if they stick together at their core, adapt quickly and think long-term. However, the consequences of the Covid-19 pandemic also present new challenges for family businesses. The Courage Center of Munich Business School interviewed over 50 entrepreneurial families during the crisis and led over a dozen directly through it.
In this online event - briefly and concisely during your lunch break - the biggest changes of the "New Reality" will be presented and "lessons learned" of successful family businesses from historical crises will be explained with the help of case studies - so that you yourself can apply these insights to your family business.
The online event is held in English.
Lecturer: Prof. Dr. Marc-Michael Bergfeld is Professor for Global Family Enterprises at the Munich Business School and runs Courage Partners Group, an owner's office for large entrepreneurial families.
Date and time: July 22, 2020, 12 noon - 1 pm
Wednesday, 22.07.2020

Time Begin: 12:00
Time End: 13:00
iCalendar