Training 'Certified Digital Leader'
Leadership without hierarchical management functions is becoming increasingly important. The role of initiator, enabler and shaper is the focus of attention. Digital transformation in particular requires a professional combination of technical expertise and agile skills: Open up creative leeway, drive the development of user-centered innovations and implement necessary (technical) changes.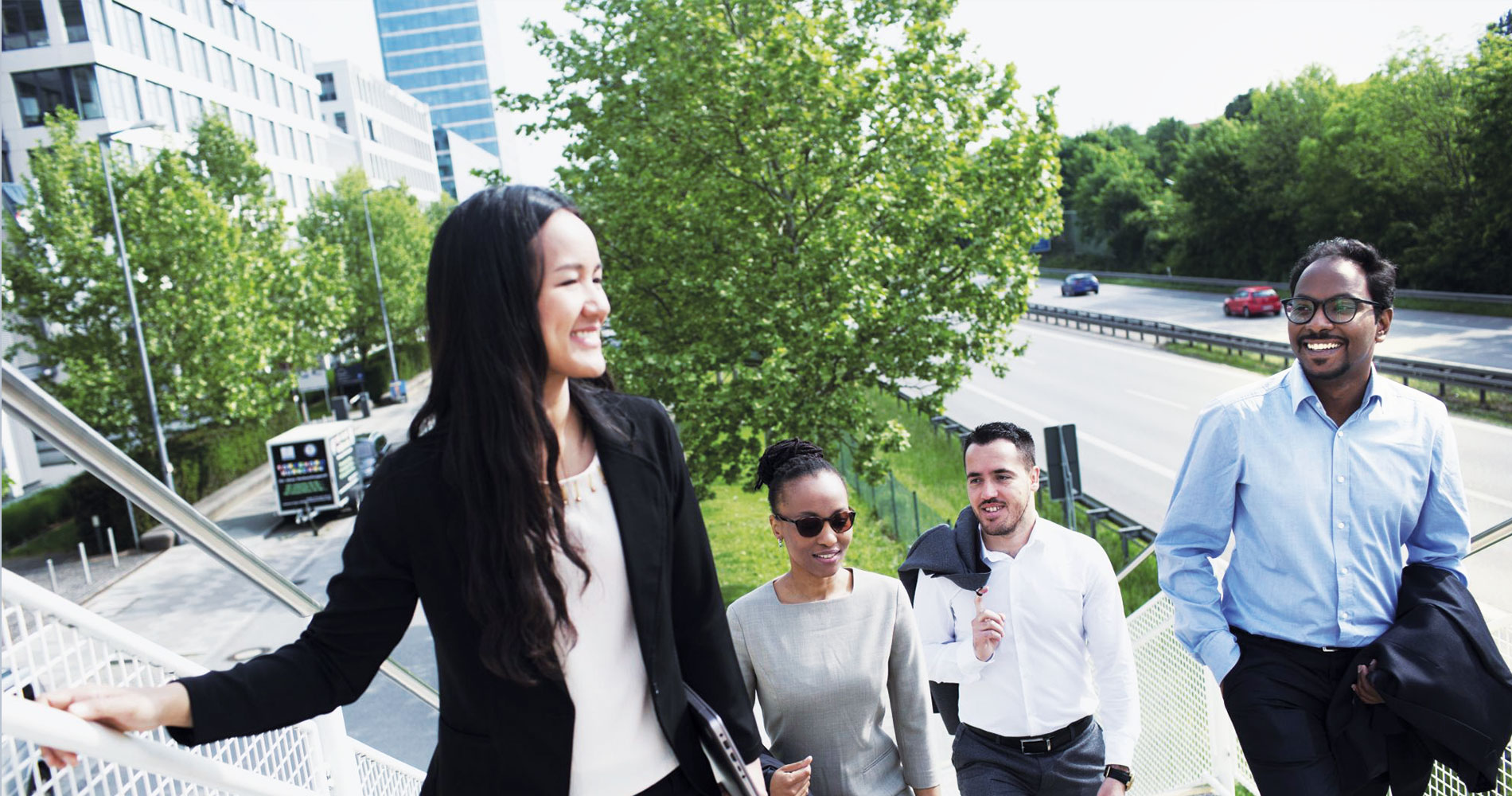 Key Facts
Certified Digital Leader

Date
February 23 - May 15, 2022
Program Fee
4,950 Euro (plus VAT)
Format
Extra-occupational training
Successful digital leadership comprises the following four components:
Personal Leadership: effective team leadership in the digital working environment.
Agile Leadership: successfully applying new, creative and innovation-promoting working methods for managing digital projects.
Functional Leadership: Involving and advising top management in the further development of processes, systems and instruments.
Business Leadership: Business Model Innovation - defining sustainable business models and making the best use of the potential of digital change.
Participants of the Certified Digital Leader course
apply innovative methods for digital change
accompany, organize and manage transformation processes
further develop processes, systems and instruments in Controlling & Finance
take an active role in business development
The modular 8-day course covers all relevant aspects of designing, implementing and successfully managing the digital transformation in the controlling or finance sector. Appropriate methodological as well as professional know-how is imparted in order to do justice to a holistic leadership approach. Attention will be paid to active workshops with strongly practice-oriented exercises on the one hand; on the other hand, successful use cases will also be presented, which demonstrate the opportunities of digitalization. After attending all modules and working out and presenting an individual project, you will receive a certificate.
Implementation
Munich Business School is conducting its educational programs as planned. If it is not possible to hold the program on site, it will be conducted as online training. Through modern didactics and high-performance tools, we can offer you a learning experience that ensures the usual quality and practical orientation also online. We develop competencies further - also online!
Which services are included in the price?
The seminar and training course fee includes not only the content taught but also the relevant documents and, in the case of face-to-face events, catering (snacks, drinks, lunch) for the participants on site.
Online kick-off for the Certified Digital Leader course (23.02.2022, online)
The Certified Digital Leader course starts with a kick-off webinar (live), which gives you a compact overview of the structure, process and content of the program. You will also get to know the trainers and receive advance information on optional project work for your Case Challenge.
Contents
Common understanding of "Digital Leadership"
FAQs about the course
Presentation of the course trainers
Information and examples of project work for the Case Challenge
Date: 23.02.2022, 9:00 - 10:30 am
Trainer: Dr. Raoul Ruthner (PACEup Management Consulting), DI Dominik Rosenberg, MBA (EY Österreich), Clemens Nachbauer (Controller Institut GmbH), Juliane Berghauser Pont (etventure GmbH)
Module 1: Personal Leadership (24.02. - 25.02.2022)
The world of work is changing, and this constantly creates new challenges for managers: increasingly complex processes mean that leadership increasingly means encouraging and challenging employees while at the same time enabling them to respond to change in an agile way. This brings with it a wide range of challenges in employee management. Bring in your own current challenges, develop appropriate solutions and fill your leadership toolbox for the digital world.
Structure and content:
Effective leadership in the digital world of work:
Learn about approaches and models for team leadership
Discuss current research findings on effective team leadership in the digital working environment
Convince others and exert influence:
Understand the psychology of persuasion
Learn practical techniques to influence
Understanding your own leadership challenges and developing solutions:
Work on solutions for your current leadership challenge
Try out new leadership behaviors
Fill your personal toolbox of the guide
Dates:
24.02.2022, 9:00 am - 5:00 pm
25.02.2022, 9:00 am - 5:00 pm
Trainer: Prof. Dr. Ellen Schmid (Munich Business School)
Individual Module Price: 1,690 Euro
Module 2: Agile Leadership (17.03. - 18.03.2022)
Digital transformation changes everything and challenges companies to keep adapting to an ever-evolving market. Consequently, companies work faster and become more agile and increasingly digital. You will learn about active methods like SCRUM, Design Thinking and Lean Start-up by practice examples and interactive exercises and you will discover what managerial and organizational prerequisites need to be met to successfully implement these methods in your company. Prepare yourselves for the World of Work 4.0!
Course Contents
Overview of active methods & their fields of application
Introduction to SCRUM, Design Thinking and Lean Start-up
Visualize, test and validate new business ideas
Implement active methods in the corporate context the right way
Principles for leadership of active teams
Leadership based on OKRs (Objectives & Key Results)
New Work & Leadership
Best practices of active organization forms
This seminar is designed as an active hands-on workshop
Dates:
17.03.2022, 9:00 am - 5:00 pm
18.03.2022, 9:00 am - 5:00 pm
Trainerin: Juliane Berghauser Pont (etventure GmbH)
Individual Module Price: 1,690 Euro
Module 3: Functional Leadership (07.04. - 08.04.2022)
Digitization technology is the driving force for innovation and enables business models for new products and services. Topics such as AI, IoT, blockchain and augmented reality no longer stop at departmental boundaries and are crucial to the success of the company, regardless of the industry. This seminar answers critical questions about the current status and the latest developments in digital technologies and shows their impact on industries, companies and business models conceptually and by means of numerous use cases from medium-sized and large companies.
Structure and contents:
Digitization - essential technological megatrends and developments
Deep dive experience reports on digital technologies that entrepreneurs should know: Artificial Intelligence (AI), Advanced Machine Learning, Blockchain, Internet of Things (IoT), Intelligent Automation (IA), Industry 4.0, Advanced Analytics, Augmented Reality (AR), 3D Printing, 5G
Challenges and effects of digitization for industries and companies
Methodology for evaluating the opportunities and risks of new technologies
Development of a "digital strategy": vision, mission and guidelines
Leading the technological change of the product to the service model
Enable data-driven business models from the edge to the platform ecosystem
Strategic relocation of data and infrastructure to the cloud
Digital collaboration tools as game changers
Requirements for organization, employees and management
Key criteria for success - from the idea to the implementation and successful operation
Dates:
07.04.2022, 9:00 am - 5:00 pm
08.04.2022, 9:00 am - 5:00 pm
Trainer: DI Dominik Rosenber, MBA (EY Österreich), Daniel Müller, Dr. Peter Schentler (Horvath & Partner Management Consulting GmbH)
Individual Module Price: 1,690 Euro
Module 4: Business Leadership (28.04. - 29.04.2022)
To benefit from the potentials of digital transformation, new business models are needed. Not only start-ups but also well-established companies can use these potentials and create completely new business models. This workshop will give you an overview of sustainable digital business models and teach you the essential critical success factors. Through practical exercises and numerous market relevant examples you will also learn how to define, validate and successfully implement digital business models.
Course Contents
Analysis of the degree of digitalization of your own company
Critical success factors of sustainable business models
Digital business opportunities for well-established companies
Implementing business model Canvas the right way
The map of digitalization
Validation of digital business models
Best-practices of digital business models
This seminar is designed as an active hands-on workshop
Dates:
28.04.2022, 9:00 am - 5:00 pm
29.04.2022, 9:00 am - 5:00 pm
Trainer: Juliane Berghauser Pont (etventure GmbH)
Individual Module Price: 1,690 Euro
Examination for Certified Digital Leader (19.05.2022)
Present and discuss your own digitalization project
Based on the knowledge acquired in this seminar you will be able to implement your new skills in your company with your own project. You create your project "masterpiece" and submit it as your final project to the seminar. You will then present it to a high-level committee from whom you will receive feedback, tips and further coaching. This is what secures the immediate practical relevance of your newly gained knowledge!
Digitalization project
By using the tools provided in the seminar you will bring a project from your company to fruition.
You identify concrete needs and design your project from a project structural plan to technical solution approaches.
You document your concept and submit it with the Jury of the Controller Institute.
Presentation and discussion
You present your "masterpiece" on site to the jury members. You receive detailed feedback on your concept and possible ways for further development.
In addition, you have the chance to obtain further technical personal coaching so that you can benefit from as implementable impulses as possible.
Benefits
You benefit from extensive feedback and a look "from a different perspective".
Experts are available to you for technical sparring and to support you with numerous tips and tricks.
You develop a project that is evaluated and can be implemented in your company immediately.
Date:
19.05.2022, 9:00 am - 5:00 pm
Jury: Clemens Nachbauer (Controller Institut, E&Y Austria), Dr. Raoul Ruthner (PACEup Management-Consulting)
Individual Module Price: 760 Euro
Methodical & professional know-how for digital transformation.
Holistic leadership by combining all relevant skills.
Implementation of an individual project as part of the Case Challenge.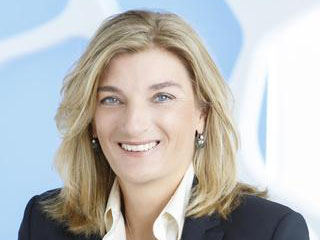 "Only those who manage to really 'think digitally' will survive in global competition in the future. This requires communicative managers in the finance sector who are able to reduce complexity, create clarity and thus open up freedom for innovative ideas in their team. Managers must learn to trust their employees more, they must coach and support more and control less."
Dorothee Ritz, General Manager, Microsoft Österreich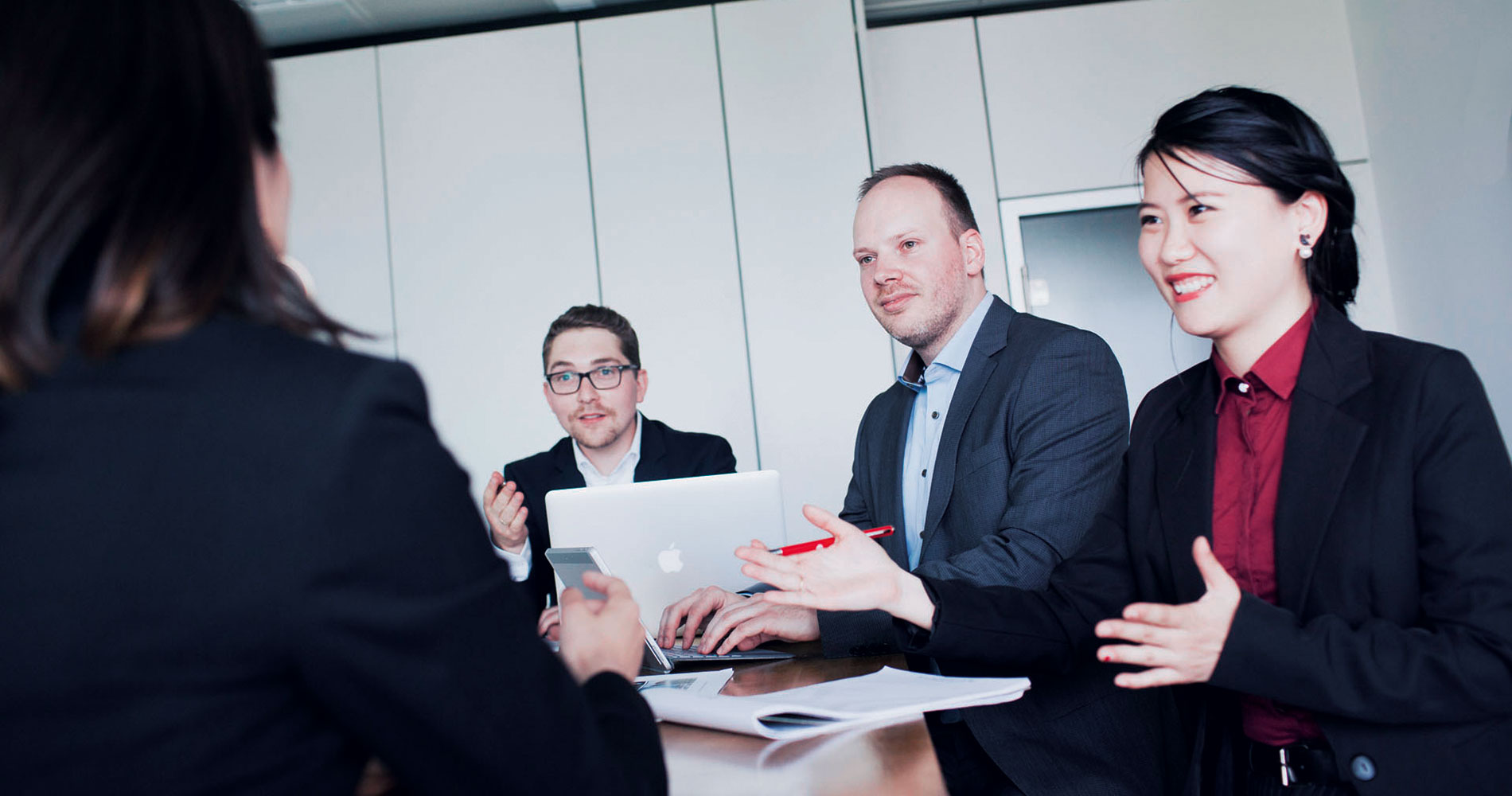 Target Group and Participants
The seminar is aimed at experienced specialists and managers from different specialist areas of controlling & finance who want to actively shape the digital transformation and strive for a holistic leadership for it. Thus, the seminar addresses experts who want to break fresh grounds methodologically as innovative leaders for digitalization, who also like to think outside the box to expand their scope and who are eager to try new things. Participants of this seminar know the basic requirements of dynamically changing fields of controlling and finance and consider themselves co-creators of sustainable business models.
Requirements
Job experience in Controlling and Finance of at least 3 years
Relevant technical education (e.g. Certified Controller, university degree etc.)
MBS offers this course in cooperation with the Vienna Controller Institute. For more than 35 years, Controller Institut has been a market-leading educational partner for business administration and management development in companies, non-profit organizations and public administration with a focus on controlling, accounting, corporate finance as well as strategy and leadership. With its three service components - training and further education, community and knowledge network - the Controller Institute offers a unique and powerful approach to learning and competence development. Every year, more than 3,000 participants take part in the Controller Institute's training and executive education programs.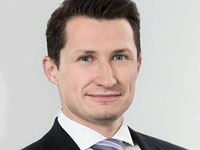 Principal, Head of Controlling & Finance, Horvath & Partner Management Consulting GmbH