Certified Mergers & Acquisitions Manager
Mergers & Acquisitions (M&A) are increasingly present in the focus of companies and thus place demanding requirements on their participants. Differing company cultures must be brought together, added value must be created and business success secured. Success depends decisively on precise preparation and requires the professional know-how of experts and practicians to analyze and evaluate numbers and results. Hard and soft facts such as leadership style and cultural understanding play an important role so that the employees' knowledge acquired from their trajectory is fully exploited both during and after the transaction. Knowledge of legal and taxation circumstances form the core of the entire project. Dive deeply into the individual phases of the process and acquire sound knowledge of professionally managed deals.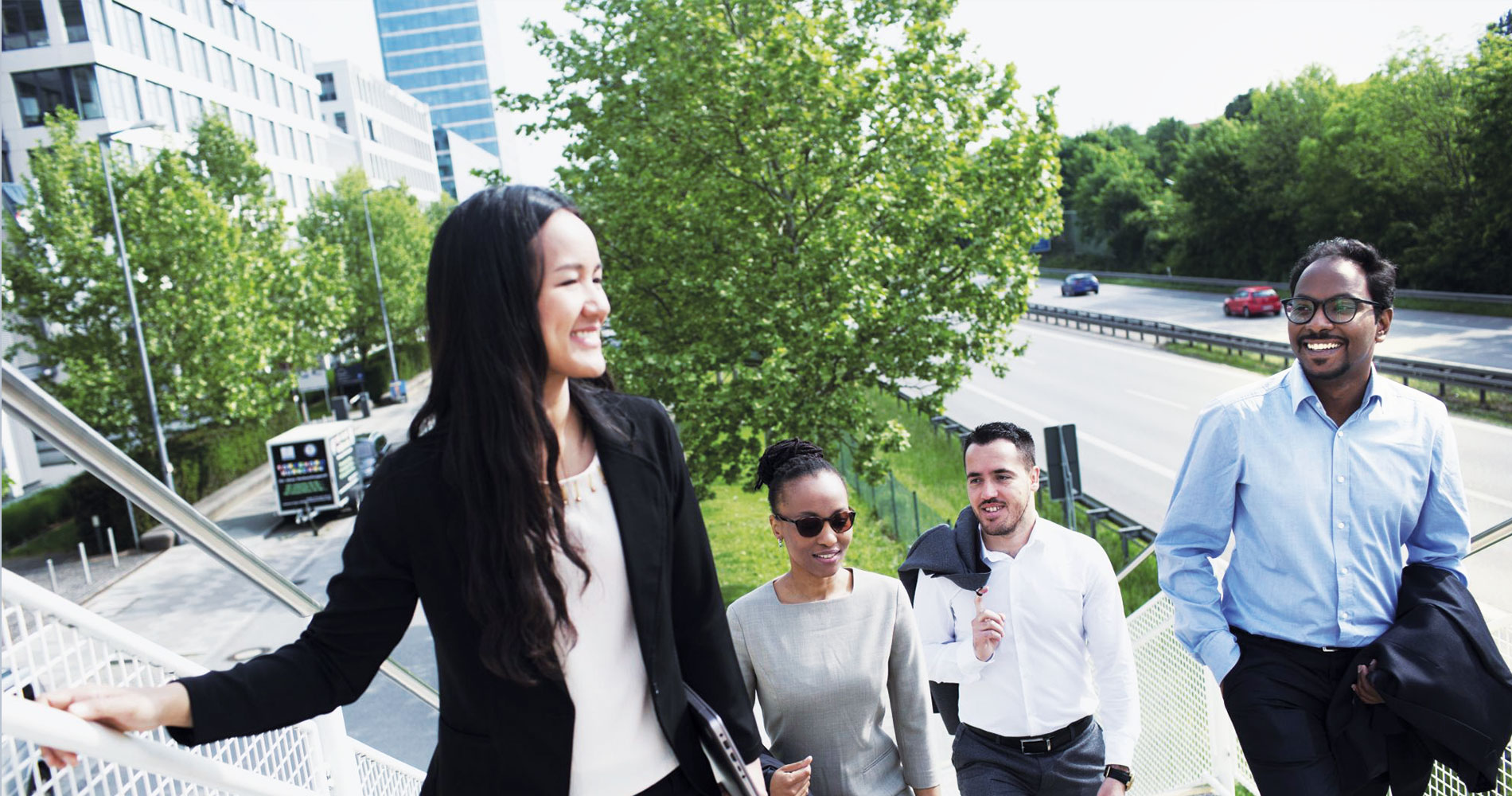 Key Facts
Certified M&A Manager

Date Munich
March 01 - May 07, 2021
Program Fee
5,090 Euro (plus VAT plus 790 Euro Case Challenge )
Format
Extra-occupational training; Presence or via Live Stream
Credits for MBA General Management
Graduates of the course Certified M&A Manager can have 6 ECTS (2 elective courses) credited to their MBA General Management at Munich Business School, thereby reducing their coursework by 10% or their costs by EUR 3,000.
If you are interested, please make an appointment with the student advisor at mba@munich-business-school.de or register for a Q&A session.
In your seminar Certified M&A Manager, you will
get the opportunity to develop your M&A competence in your company,
receive a practice-oriented guideline to all M&A transaction phases,
deepen, enhance and update your knowledge on all matters related to transactions,
receive examples with suggested solutions when hurdles arise,
benefit from practical reports on successful M&A deals,
become acquainted with the most essential methods and contents of company valuations, sales price determinations, and company sales contracts,
implement the seminar contents by means of numerous case studies,
benefit from international lectures on past and ongoing successful M&A transactions.

Fusions, Takeovers, Valuation Methods, Due Diligence, Balance Sheets and Integration Management
The course Certified M&A Manager is a part-time program. You can book the entire course or just individual modules. The course stands out through its colorful mixture of top-class companies from different sectors and through a certificate from the IMAA (Institute for Mergers, Acquisitions and Alliances) after completion.
M1 Introduction and Strategies (01.03.2021)
The first module of this course sketches the basics of company fusions and acquisition of companies or company shares. Based on the differentiation of M&A, the module discusses particularly the development of M&A strategies and the execution of strategic work packages in the context of an M&A transaction.
Course Contents
Definition and facts about M&A

Significance of M&A for company development

Success factors of M&A

Strategic and operative success factors
Execution of M&A transactions

The M&A process

Contents and work packages
Definition of subprocesses
Course of an M&A transaction

M&A strategies

Strategic fundamental decision for M&A
Strategic objectives of M&A
M&A basic strategies

Screening

Selection of the target company

The M&A business case

Simulation of NewCo
Creation of value by means of a transaction

Case study
Trainer: Univ. Prof. Dr. Reinhard Meckl (Chair for International Management, University of Bayreuth)
Individual module price: 1.090 Euro
M2 Company Valuation (02. – 03.03.2021)
A thorough company valuation is indispensable in preliminary stages of purchases and sales of a company, changes in its societal relationships, and an initial public offering. It serves in the preparatory phase as an essential instrument for determining the risks and opportunities and for quantifying the financial effects of a company transaction. You will become acquainted with the basic methods for valuating a company and applying them based on current case studies. Use the seminar to carry out a company valuation yourself and to simulate possible transactions.
Course Contents
Valuation methods and principles
Discounted-Cash-Flow-Valuation / WACC approach

Planning of profit and loss statement, Cash-Flow-Statement
Derivation of the Free Cash Flows
Derivation of the WACC: costs of equity and debt capital, capital structure assumptions
Determination of terminal value (growth, inflation, risk)
From enterprise value to the value of the equity capital

Company valuation with multiples

Basic idea: Similar Assets, Similar Prices
Sources for benchmark companies: markets vs. transactions, peer group: selection and aggregation
Adjustments (control, fungibility)
Multiple definitions: consistency requirements
Net debt components (Excess Cash, Pensions, Minorities, Stock Options)
What drives multiples? Decomposition of multiples
Trainer: Prof. Dr. Bernhard Schwetzler (Chair for Financial Management and Banks, HHL Leipzig Graduate School of Management)
Individual module price: 1,690 Euro
M3 Due Diligence, Tax and Legal (15. – 16.03.2021)
Risk minimization through careful company analysis
Due diligence is a customized analysis of the opportunities and risks prior to purchases and sales of companies. It serves as a basis for decision in order to avert nasty surprises after a business acquisition. This course teaches the cornerstones of Due Diligence Examinations.
Course Contents
Concept & objectives of a Due Diligence Examination
Organization and execution
Vendor or buyer Due Diligence
Data room management, organization, content
Types and contents

Financial due diligence − with examples from practice (analysis of assets, financial and revenue situation)
Commercial & Operational
IT & Digital Due Diligence
HR / Pension Due Diligence
Compliance / Fraud Due Diligence

Reporting (structure and contents)
Due Diligence findings − effects on the transaction
Tax und Legal Due Diligence
The functions of Tax and Legal Due Diligence are discussed. The effects of Tax and Legal Due Diligence on deal structure, purchase price and liability are gone into in detail.
Organization of Due Diligence

Purchaser Due Diligence
Vendor Due Diligence

Contents
Reporting

Full-fledged report
Risk report (red flags)

Liability

Disclosure function
Reliance / Release
Best Practice Report: Due Diligence in practical implementation
Possibilities for solving problems in the course of the Due Diligence process − Approaches and methods of problem-solving in practice-oriented situations
Trainers: Mag. Eva-Maria Berchtold (Partner, Head of Transaction Advisory Service Ernst & Young), Dr. Andreas Hable, LL.M. (Partner Binder Grösswang attorneys at law), Mag. Manuela Fürst, MBA (Corporate Director M&A / Corporate Development Agrana Beteiligungs AG), Dr. Timo Engelhardt (Linklaters LLP)
Individual module price: 1,690 Euro
M4 Purchase Price Determination (17.03.2021)
Clear specification of the purchase price in the purchase agreement
Clear specification of the purchase price in the purchase agreement reduces the potential for discussions after the fact or even litigation. When set out sensibly, it can also optimize the economic results of the transaction for the purchaser / vendor and guard against manipulations. You will get to know a wide range of instruments, from the definition of the object of purchase to adjustment mechanisms and alternative regulations such as exemptions or insurance solutions.
Course Contents
Structure of a company purchase agreement
Definition of the subject of contract
Share Deal vs. Asset Deal
Elements of the purchase price
Adjustment Instruments vs. Fixed Sales Price (locked box)
Closing accounts
Earn-outs
Hedges from the point of view of the buyer / vendor
Alternative and supplementary regulations
Trainer: Mag. Wolfgang Berger (Finance Director Mondi Corrugated Packaging)
Individual module price: 1,090 Euro
M5 Preparing Balance Sheets for Company Mergers (12.04.2021)
Understanding balance sheet policy in the context of M&A
This seminar focusses on questions related to balance sheets which are derived from company mergers as well as from acquisition or sale of company shares. The main focus in on IFRS standards (IFRS 3). You will learn how to use the potential of balance sheet policy in the mapping of recognition and measurement issues relating to purchase price allocation and impairment testing.
Course Contents
Application area of IFRS 3
Identification of the acquirer (reverse acquisitions)
Determination of the acquisition date
Determination of acquisition costs of the merger (full vs partial goodwill method, contingent consideration, ancillary costs)
Purchase price allocation / valuation of intangible assets
Trainer: Mag. Erich Plöchl (Managing Director, Financial Accounting Advisory Services, EY)
Individual module price: 1,090 Euro
M6 Post-Merger-Integration (13.04.2021)
Successful Integration Management
Cost synergies and increased sales volume are an important part of the M&A investment business case. Post-Merger Integration (PMI) is the decisive phase of an M&A project so that the merger partners are not coexisting as two separate companies but are genuinely merged and integrated. The entire M&A life cycle must be kept in mind because the interdependencies of the topics and milestones range from pre-deal, signing, closing, day 1, first 100 days, post-merger integration, and valuation creation up until the exit (divestiture). However, alongside the purely technical and financial topics, the factor "human being" is the most important of all. Hence change management, communication and organizational changes must be included too.
Course Contents
Merging company parts
Risk factors through the following crucial points

Differing company and organizational structures
Open vs. covert resistance of employees
Risks in current projects
Principal reasons for the failure of mergers

Commercial aspects

Cost Synergies and Sales Synergies
"Deposits" into the M&A business case through synergies

PMI and Due Diligence
Best-practice examples
Trainer: Mag. Klaus Haberfehlner (EY Austria)
Individual module price: 1,090 Euro
M7 Negotiation in M&A Deals (14.04.2021)
Use the tool of a shadow negotiator
To win negotiations, one needs more than good arguments, because the battle is being fought with increasingly harsher constraints. But what makes a cunning negotiator? How can one win the tug of war for one's own interests and motives? Unusual tactics for usual situations play an essential role in this course. He who fiercely defies, shows willingness to negotiate; he who argues, loses; he who trusts in advance, acts risky.
Course Contents
Psychology of negotiations

Unusual tactics for usual negotiation situations

Seeing through the counterparty
Core points of negotiations

The art of conducting a conversation
Timing and questioning techniques

Preparation of negotiations with system for M&A deals: checklist

Analysis of the motives and intentions of a prospective buyer / vendor
Development of strategy and tactics

Profiling in negotiations and analysis of the balance of power
Case study: sale of a family company, cross-border M&A deals
Trainer: Foad Forghani, (Ghost / Shadow Negotiator Forghani Negotiations)
Individual module price: 1,090 Euro
Case Challenge (07.05.2021, online)
Present and discuss your project
Accompanying the course, you will process a real business case. This will give you the immediate opportunity to apply and deepen the knowledge you have acquired. During the case you will work out the entire M&A process and find different solution approaches for possible hurdles. The course closes with an oral examination during which you will answer questions about the case challenge posed by the Examination Committee.
Examination
The case will be processed accompanying the course. You will receive a catalog of questions about the topic in question. The course instructors are available for questions during the processing of the case. The questions posed in the examination are selected from the catalog by the Examination Committee.
Objective
You will apply and continuously deepen the knowledge about the M&A process that you have acquired. In doing so you will train the capabilities required and process the problems analytically. You will sketch the options available for solution and persuade the Committee of their validity.
Use
Application of the knowledge acquired
Transfer of practice
Strengths of one's own analysis
Examination Committee: Mag. Eva-Maria Berchtold (EY), Prof. Dr. Christopher Kummer (Institute for Mergers, Acquisitions and Alliances IMAA)
Individual module price: 790 Euro
The Case Challenge takes place online!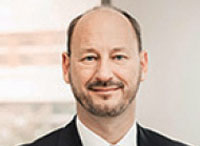 "The course is appealing through its combination of practice and theory and covers all areas of an M&A deal. It is suitable both for transactions of medium-sized companies and for those in the high-end area. The numerous reports of experience and tips of the renowned lecturers as well as the opportunity to exchange information with the other course participants pleased me most of all."
Christian Kühn, Attorney at law, Participant in the Certified M&A Manager course of 2018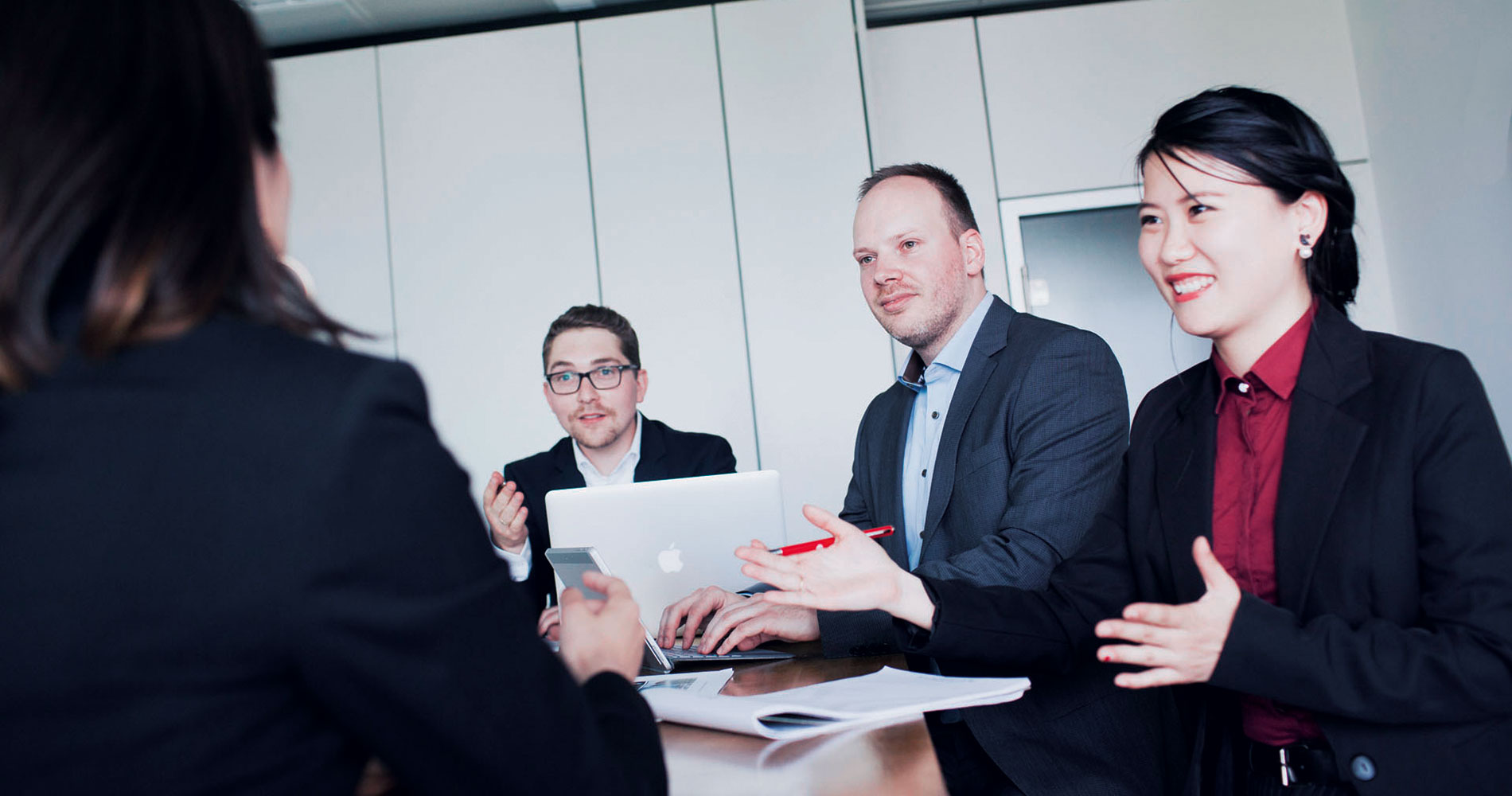 Target group and participants
Junior staff who are looking for a high-quality platform for their M&A competence
Specialists and executives from the departments of M&A, company planning and strategy, business development management, corporate finance, controlling, and taxes and law who want to acquire well-grounded know-how
Tax consultants and lawyers who would like to expand their range of knowledge
Members of department management, executive management, as well as board members of subsidiaries and subgroups who would like to deepen their knowledge
Management and executive employees of medium-sized and family companies who want to grow through merger and acquisition
Professional newcomers in the area of M&A who want to acquire the knowledge required and the crucial points of a transaction process
Specialists from bank and credit institutes as well as venture capital and private equity companies
MBS offers this course in cooperation with the Vienna Controller Institute. For more than 35 years, Controller Institut has been a market-leading educational partner for business administration and management development in companies, non-profit organizations and public administration with a focus on controlling, accounting, corporate finance as well as strategy and leadership. With its three service components - training and further education, community and knowledge network - the Controller Institute offers a unique and powerful approach to learning and competence development. Every year, more than 3,000 participants take part in the Controller Institute's training and executive education programs.