Training 'Certified Strategy Manager'
As an (emerging) manager, taking this course will allow you to learn alongside your operational responsibilities, concentrating on devising appropriate business objectives and outlining the direction your organization (or unit) should adopt in future. You will formulate strategic plans, design organizational structures and define the infrastructure required to implement them. The digital age demands new approaches, new business models and new concepts. To keep pace with the competition, an understanding of digital innovation and the tools and techniques you can use to oversee the vital digital transformation is essential.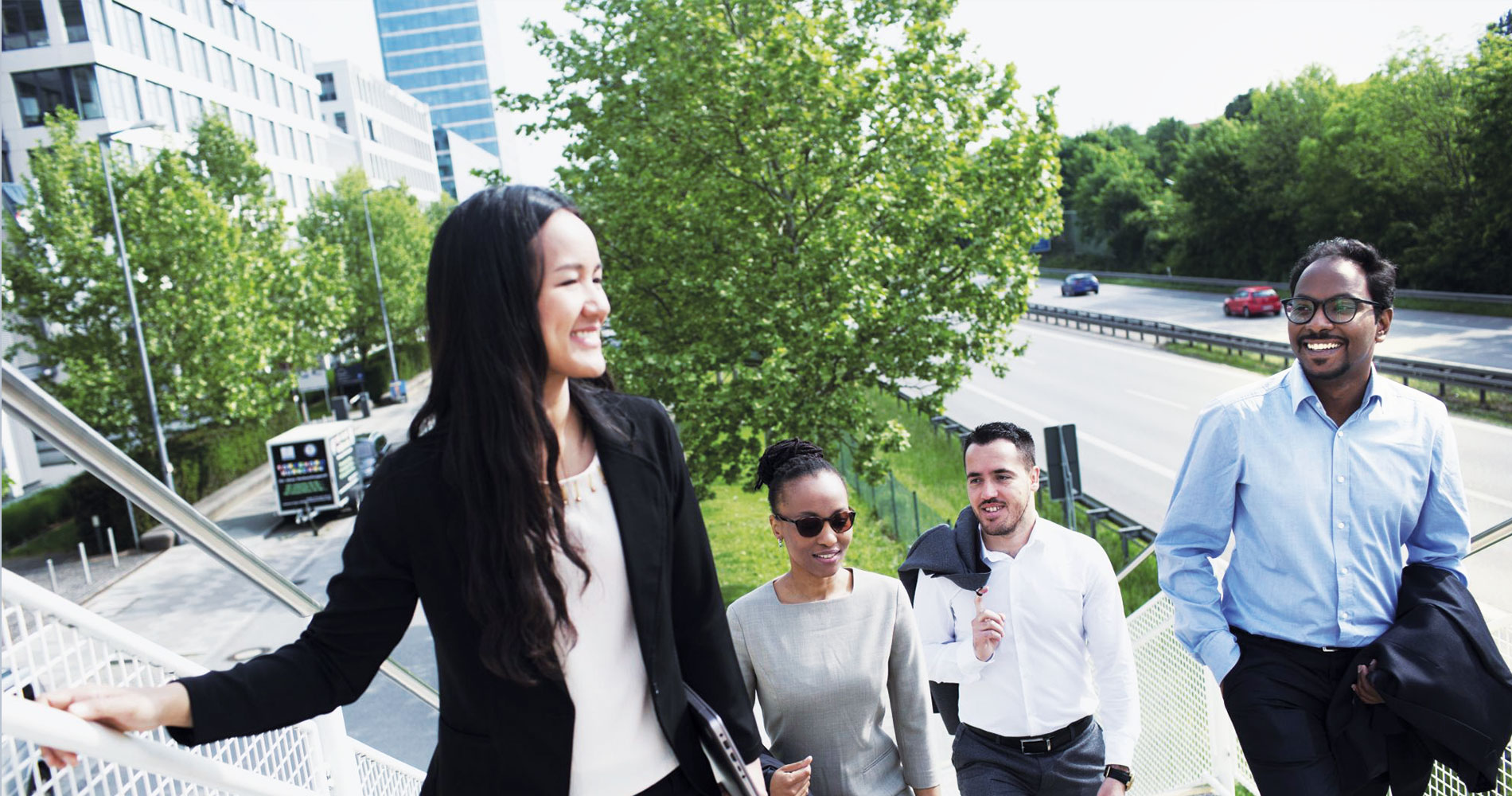 Key Facts
Certified Strategy Manager

Date Fall 2021
October 04, 2021 - December 10, 2021 (9 days in total)
Program Fee
4,990 Euro (plus VAT)
Format
Extra-occupational training
During the course to become a Certified Strategy Manager, you will
gain an understanding of relevant strategic planning methods and instruments used in corporate practice study the application of these methods and instruments based on real-life case studies and learn how to apply them in your organization
come to understand business modeling approaches for the digital age and how to apply them for your organization
become familiar with digital tools and how to deploy them to optimize customer experience and boost efficiency in corporate practice
gain the ability to develop a digital vision for your company, engage with your organization on a large scale, and expand your digital leadership qualities.
In parallel with the classic strategy development process, you will become familiar with the importance of the concepts of vision, mission, values and goals. You will also learn to analyze your organization's external context and relevant trends. In addition, you will become acquainted with key tools for analyzing competencies and resources within your organization and learn to make informed comparisons between your organization and your competitors. Building on this solid foundation of information, you will ultimately develop, evaluate and implement strategy options. At the same time, you will gain fascinating insights into the start-up ecosystem and discover how you can react to digital trends and drive innovation forward in your organization, allowing you to play an active role in securing its future success. The capstone of the course is a module that requires you to conduct strategic planning for your organization (or unit). The tutors on this course are not only experienced faculty members but also managers and business consultants themselves. Engaging with your tutors will allow you to discuss your performance on the course and receive feedback on the substance of your strategic planning.
Module 1: Fundamentals of Strategic Management (04.10.21)
The first module in this certificate course outline fundamental elements of strategic management. The first step is drawing up the strategy development process that organizations pass through each year, in part if not in whole. We will explore individual elements of this process in further detail using case studies and examples. During this course, you will be asked to contribute your experiences from your organization and discuss them with the group.
Content:
The strategy development process
Values, vision, mission, goals
Analyzing the external context
Internal analysis
Developing strategic options: corporate strategy, business strategy
Module price: 790 Euro
Trainer: Prof. Dr. Carsten Rennhak
Module 2: Information and Leadership Systems (05.10.21)
This module gets to grips with the representation of organizational, planning and information systems in previously developed portfolio, competition and/or growth strategies, breaking them down to the level of individual organizational units and functions.
From the perspectives of organizational theory, controlling, and human resources, we will discuss how to develop inherently integrative overall management systems that deliver strategic competitive advances for a company and facilitate greater agility, flexibility, swiftness, innovative capacity and professionalism when handling the requirements of external and internal customers.
Numerous example cases and practical applications will illustrate how a company's overall management system should be perceived as infrastructure from which it can derive the largest competitive advantages and create the best possible opportunities for their employees to develop and achieve their potential.
Content:
Departmental goals and functional strategies
Implementing strategies
Discussion of concepts based on Collins/Hansen (blend of creativity and discipline; productive paranoia; zooming in and zooming out)
Module price: 790 Euro
Trainer: Prof. Dr. Carsten Rennhak
Module 3: Modern Value Creation Strategies in Industry 4.0 (06.10.21)
Entrepreneurial value creation strategies have been utterly transformed over the years. The long-term trend is a clear move towards an increasingly low real net output ratio on the part of OEMs, who are choosing to outsource activities they do not consider among their core competencies. Coupled with current trends towards Industry 4.0, this development means that companies now face ever greater challenges in relation to determining modern value creation strategies, identifying and developing core competencies, and generating and implementing a digitalization strategy.
Consequently, this module primarily concentrates on presenting modern value creation strategies by drawing on numerous practical examples and case studies. Then, building on this insight, you will examine digitalization processes with a focus on supply chain management in modern companies. Challenges and potential solutions identified by internationally leading companies with regards to digitalization processes round off the module.
Numerous example cases and practical applications will ensure you can take your insight from the course and continue to develop it in the context of your own company.
Content:
Modern value creation
Process perspective on digitalization and Industry 4.0
Challenges of digitalization
Example cases and case studies
Module price: 790 Euro
Trainer: Prof. Dr. Michael Rüdiger
Module 4: Game Theory: Analyzing Strategic Situations (08.11.21)
In the fourth module, you will learn how to present and analyze a decision situation in an appropriate manner. Once again, we will draw on your experiences by examining relevant decision situations from your professional or private life. In addition, you will learn to recognize basic "game situations" and identify where the problems lie. Although a clear conflict of interest can exist between decision-makers in certain situations (e.g. a specific interest in success or failure), difficulties aligning interests can sometimes prove no less troublesome (e.g. agreeing on a joint standard). Your new knowledge of such situations will ultimately enable you to consider how you can influence a situation to achieve a resolution in your favor or to the benefit of all involved.
After completing this module, you will be better able to assess strategic matters and critically examine your own decisions. You will have an understanding of game theory and know what to be mindful of in situations with numerous decision-makers. Furthermore, you will be able to grasp problem structures and develop basic methods to solve them.
Content:
Describing strategic situations
Dominating strategies
Selecting the optimal strategy
Game situations
Game structure and strategic moves
Module price: 790 Euro
Trainer: Prof. Dr. Florain Bartholomae
Module 5: Agile Management in the Age of the Digital Transformation (09.11.21)
Today, agility is a highly sought-after management characteristic for many companies. Being agile means being simultaneously flexible, anticipative and proactive in relation to a changing business environment. From simulations to virtual teams and from additive production (3D-printing) to big data analysis and the Internet of Things, digitalization opens up all manner of possibilities for agile management that would have been inconceivable until recently. However, in order to identify and exploit these new opportunities, companies must be aware and informed of emerging developments while simultaneously making preparations internally to capitalize on their potential.
Module 5 therefore commences by focusing on developments and megatrends with an impact not limited to a single industry. We will then examine how ensuring reliable processes are in place is a fundamental requirement for effective and efficient digitalization and for the development and promotion of core competencies. Though often neglected, internal restructuring is often necessary for successful digitalization of a company, and an exploration of this topic rounds off the module.
Numerous example cases and practical applications will give you the opportunity to transfer what you have learned to the context of your own company and responsibilities.
Content:
Megatrends 2020-2030
Internal customer orientation – a core factor in successful digitalization
Identifying, developing and promoting core competencies
Organizational restructuring as a requirement of digitalization
Module price: 790 Euro
Trainer: Dr. Michael Rüdiger
Module 6: Business Models in the Digital Age (10.11.21)
Every company has an IT department – but that alone does not make a company digital! Only when companies recognize the properties and potential of digital technologies are they in a position to understand the business opportunities these technologies offer both established enterprises and start-ups.
We will look at how the course participants can implement radical innovations in relation to their company's business models. Major companies have intelligent planning and strategy processes that have proven their worth over time – but are these processes still suitable in a dynamic world rife with uncertainty? What should the planning process look like today? How can companies learn more quickly what is working and what isn't? The starting point of these processes is no longer a steady, existing market but an analysis of customer insights and the question of which issues a company can solve for its customers. With this new knowledge, you will learn how new business models can be developed, including how prototypes can be used to test what works and what doesn't at an early stage.
Content:
The need for change
Business model canvas
Customer needs
Module price: 790 Euro
Trainer: Dr. Michael Rüdiger
Module 7: Leading in a Digital Working World (29.11.21)
The world of work is changing. This transformation constantly presents new challenges for managers. Indeed, as processes become more complex, leadership is increasingly coming to mean challenging, developing and empowering individual employees.
This in turn presents a wide range of new challenges: How can managers encourage employees to use their initiative in the digital working world? What motivational techniques are appropriate in agile team structures without a formal sense of authority? During your time on this course, you will share the real-world challenges you currently face, develop appropriate solutions to tackle them, and equip your toolbox for leadership in the digital world.
Content:
Effective leadership in the digital world of work Approaches and models from research
Persuading others and exerting influence
Understanding the leadership challenges you face and developing solution approaches
Your personal leadership toolbox
Module Price: 790 Euro
Trainer: Prof. Dr. Ellen Schmid
Module 8: Techniques and Tools for the Digital Transformation (30.11.21)
Although there is widespread agreement in the business world that digitalization is an important and necessary process, there is also a general consensus that companies are often unsure which tools and approaches offer the greatest chance of success in the digital transformation.
Module 7 therefore concentrates primarily on introducing and discussing a series of proven tools and techniques to achieve a successful digital transformation. We will supplement the initial academic overview with numerous practical examples and group tasks following the principle of 'learning by doing'.
Content:
Collaborative brainstorming
Transformation toolkit
Value proposition canvas
Lateral thinking: learning to think and work like a start-up
The pitch: presenting ideas and persuading others
Module Price: 790 Euro
Trainer: Dr. Michael Rüdiger
Case Challenge: Present and discuss your strategy! (10.12.21)
Owing to the practical nature of the teaching content, you will have the ability to apply your newly acquired knowledge in the context of your own company throughout the course. In your final assignment for the course, you will draw up a personal strategy. As part of the case challenge, you will then present your strategy to a panel of experienced professionals and professors. You will then receive valuable feedback, tips and additional coaching, thereby ensuring that the knowledge you have gained and the project you developed can be applied directly in your company. Moreover, you will have the option of further technical and personal coaching, providing highly relevant ideas and inspiration to support the implementation of your project.
Content:
Presenting your strategy to an expert panel
Detailed feedback on your concept from experts and advice on how to develop it further
Tips and tricks to ensure implementation of your project in your company is a success
Module Price: 690 Euro
Trainer: Prof. Dr. Carsten Rennhak und Dr. Michael Rüdiger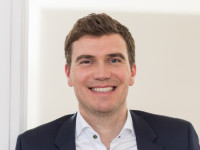 "Many companies see digital transformation primarily as a technological challenge. However, the greatest change is taking place in the minds of employees and in operational processes. Therefore, in addition to a technological component, the strategy should definitely also include fields of action that are concerned with the change of the core, i.e., the change of the activity of each individual."
Lennard Grewe, Managing Director eccelerate GmbH, MBS Alumnus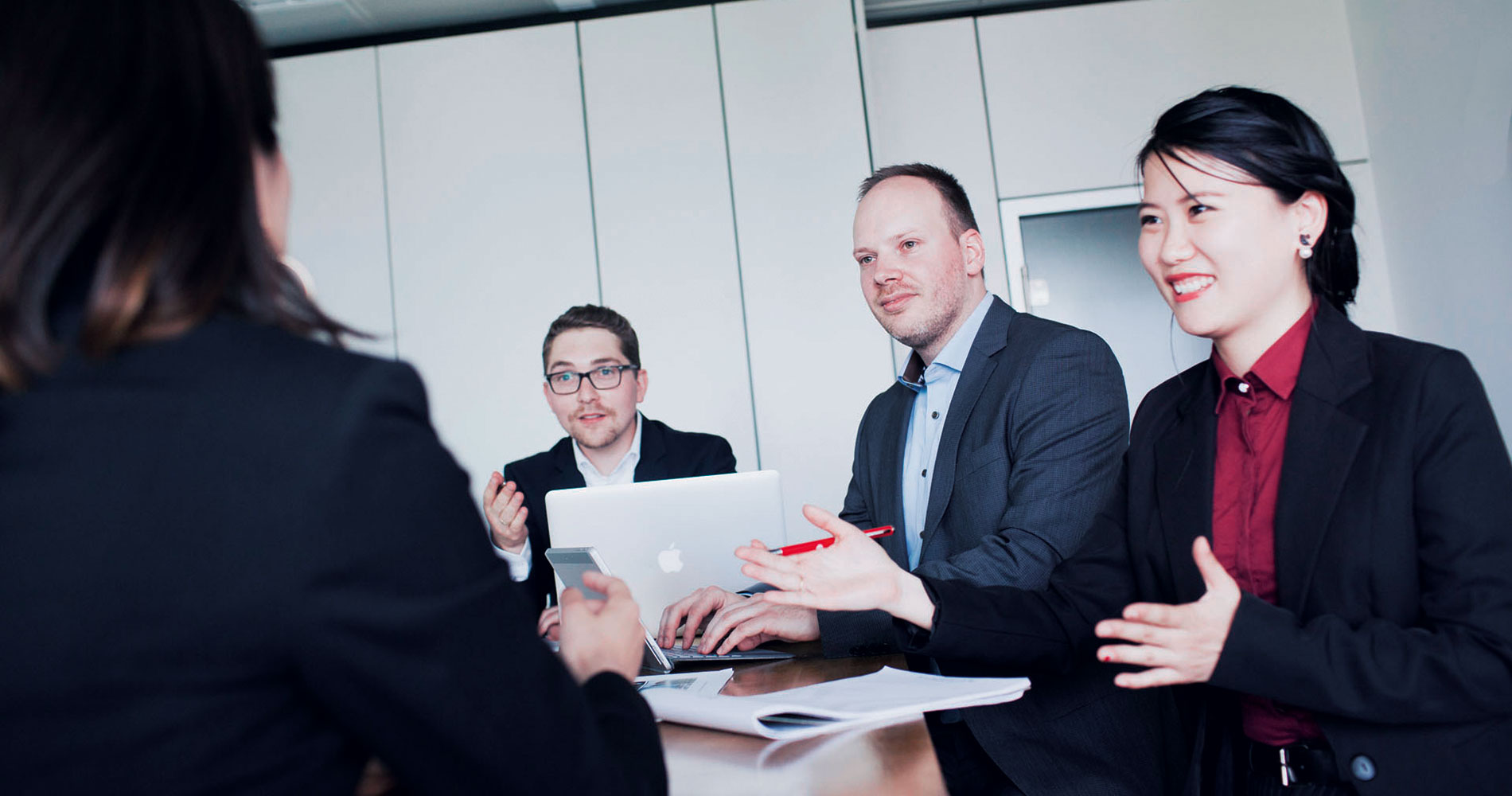 Target Group and Participants
This course is intended for professionals responsible for strategic planning and/or business model development and/or preparing their organization for the digital transformation. In addition, the individual course modules are open to graduate students with an interest in specific topic areas.