Training 'Digital Sports Business Manager'
Digitalization has a growing influence on our daily lives in both private and professional contexts. In the sporting goods industry, digitalization represents an opportunity for companies to develop existing business models and position themselves for future success. While Internet giants have long since converted the opportunities of digitalization into profit, small and medium-sized enterprises with traditional business models often tend to lag behind in their development. Our Digital Sports Business Manager training program will equip you with the skills you need to shape the course of the digital transformation in your company.
5 Reasons for the Training "Digital Sports Business Manager"
Learn from top professionals and experience-based research on how to create inspiring customer experiences in the sporting goods industry.
Get to the point faster with us - through peer review and feedback from sports business and digital management professionals.
Obtain a course certificate for "Digital Sports Business Management".
Benefit from Munich Business School's network and university knowledge in the field of sports business.
Understand and learn to use the latest digital technologies to gain an edge over others.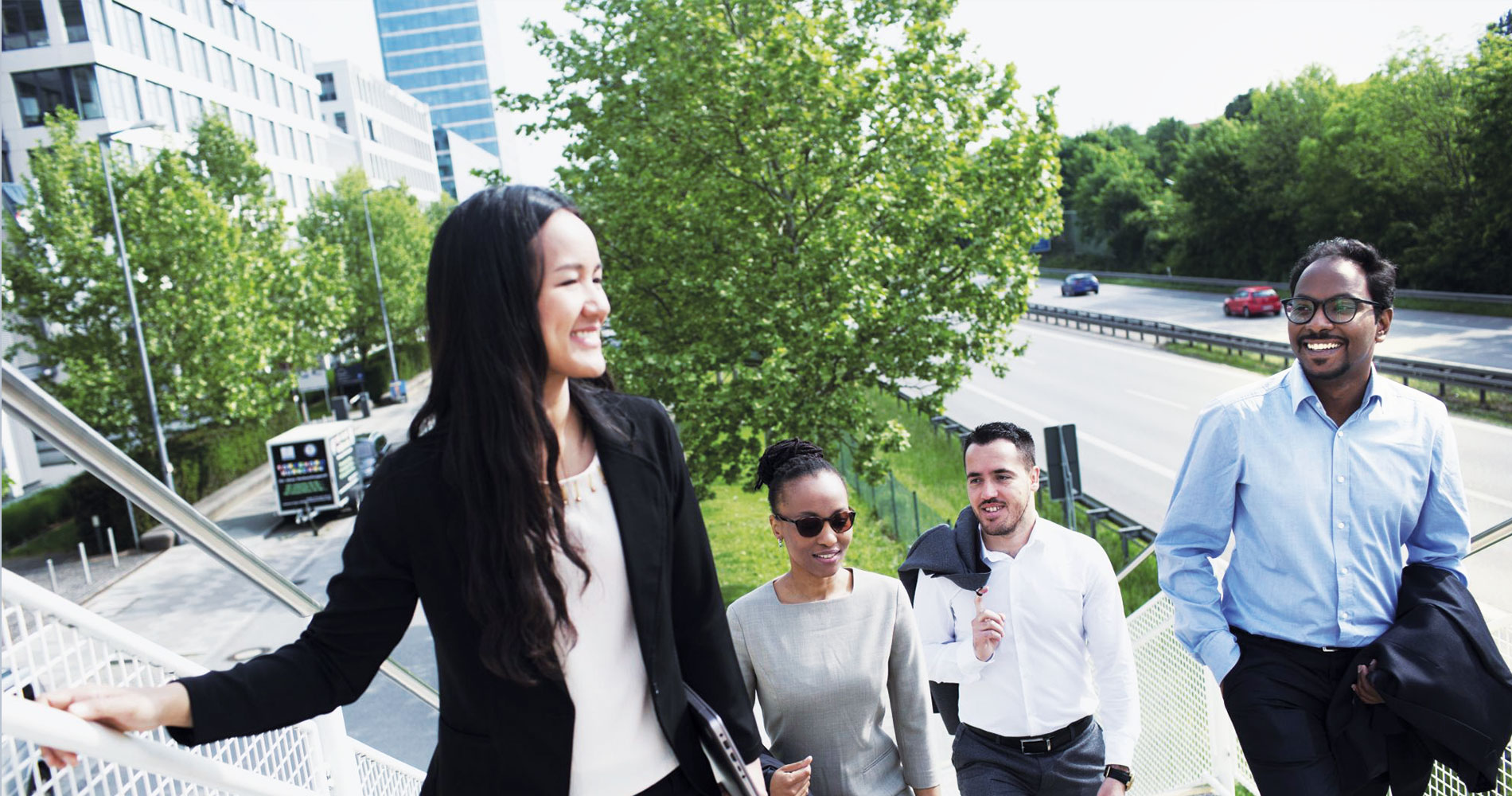 Key Facts
Digital Sports Business Manager

Date
September 28, 2021 - March 08, 2022
Program Fee
9.980 Euro (plus VAT)
Format
Extra-occupational training
Course Contents and Objectives
This training program at Munich Business School – developed in collaboration with the German Federal Association of the Sporting Goods Industry (BSI), the Retail Performance Company and the and the sporting goods magazine SAZ – will enable you to develop extensive digitalization skills, learn innovative management methods, and earn the qualifications you need to become your company's Digital Sports Business Manager. Upon successful completion of the program, you will be able to identify and seize the opportunities of digitalization for your company. You will also develop a specific, individual digital agenda that will allow you to guide your company into the digital future.
With program content tailored to the sporting goods industry, you will map out your digital transformation step by step based on empirical values from the leading companies in the field. You will examine important metrics and KPIs and analyze the organizational adjustments required to implement the digital agenda. Finally, looking at the case of your company, you will develop a robust, concrete concept to enable you to drive the digitalization process in your company.
Course materials partly German, partly English, depending on the module.
Module 1: The state of digitalization in the sporting goods industry (28. + 29.09.2021)
Content:
The aim of Module 1 is to develop an overview of the digitization processes in the sporting goods market. In doing so, we methodically explore the problems, needs and tasks of the sporting goods industry in relation to digital sales and marketing activities. Following a blended-learning approach made up of online elements and in-person sessions, you will learn scientific and practical digitalization methods that you will then select and apply to specific cases. The transformation to your own company takes place in parallel with the learning modules. In addition, you can exchange experiences and discuss matters with the other program participants on our peer group platform. The seminar leaders will provide valuable feedback throughout the learning process. In a final session looking at the lessons learned, you will reflect on the insights you have gained and explore them in more detail as a group.
The three central questions in this module are:
How do customers act today and tomorrow?
What are the resulting requirements for the sporting goods market?
How is my company positioned in this respect and how do I have to align it?
Learning objective:
You will learn digitalization methods and gain tools that will enable you to examine customers, markets and companies analytically and understand them in detail. The impact of digitalization on the sporting goods industry will take center stage in this. You will also work intensively to develop your methodological competencies in relation to analyzing digital influences.
Dates:
28.09.2021
29.09.2021
Trainer: Christoph Kunz (RPC) and Prof. Dr. Heiko Seif (MBS)
Module 2: Business models of the sports business in the digital environment (19.10. + 20.10.2021)
Content:
Business models are the foundation for successful business. In Module 2, you will learn the basics of creating business models in combination with the appropriate strategy and the associated business planning. In doing so, we analyze existing concepts in the sporting goods industry. On this basis, we jointly develop new approaches for the validation and implementation of innovative business models, products and services that represent the service offering for successful market development. This primarily includes the development of web store and customer relationship management via digital communication channels such as website, social media and newsletter, taking into account a cross-channel strategy.
Central questions for this module are:
How to position a company in the ecosystem of the sporting goods industry in the area of conflict between customers, retailers and manufacturers?
What successful digital business models are there and what are the success factors for profitability and sustainability?
How do we build our future business model with the help of the Business Model Canvas, taking trends and technologies into account?
Learning objective:
The learning objective in module 2 is to develop skills that will help you to apply digital approaches to turn an idea into a business concept and a viable business model. You will methodically examine all central elements concerning your position in the sporting goods industry's digital ecosystem. This will give you an understanding of the underlying principles and logic and the ability to translate and apply them to your area of responsibilities.
Dates:
19.10.2021
20.10.2021
Trainer: Christoph Kunz (RPC) and Prof. Dr. Heiko Seif (MBS)
Module 3: Professional data management and business opportunities (23. + 24.11.2021)
Content:
The data management module focuses on the exchange and use of acquired data between users, sports retailers and the sporting goods industry. This includes information such as customer data, product-related content data (content management: text, image, video and other marketing data), merchandise availability data, order processing data (EDI), etc.
Drawing on the inspiration and insights gained in the previous modules, you will develop solution approaches that give rise to new business opportunities through the use of professional data management.
In this module, you will learn the methods for data collection, data analysis and data interpretation using suitable software solutions. Based on the data obtained, you will develop solution approaches for the continuous use of information for digital transformation. Further data-based initiatives in your own company, preferably also on the basis of already available data (e.g. customer maps), will be initiated.
Key questions for this module are:
What data will be needed for future digital processes?
What possibilities are there for collecting, managing and exchanging data with partners?
What methods and models are available for the successful use of data?
Learning objective:
In Module 3, you will build and expand your methodological competence in the area of professional data management. The data management methods you learn are an important core element for future digital sales and marketing processes.
Dates:
23.11.2021
24.11.2021
Trainer: Christoph Kunz (RPC) and Prof. Dr. Heiko Seif (MBS)
Module 4: Development and prototypical implementation of a new digital business model (11. + 12.01.2022)
Content:
The content of Module 4 is the development of a digital prototype. As part of an internal competition, you will create a new business model for your company or department. In the process, the market attractiveness, acceptance and willingness to buy by customers, technical feasibility, and organizational feasibility (resources and capabilities) are examined in a structured manner. At the end of the module, you will present your ideas and approaches to a selected panel of experts from the sporting goods industry. You will use the insights gained to optimize the service offering by incorporating the various feedbacks, if necessary in one or two iterations to eliminate weaknesses.
Key questions for this module are:
How can a business idea involving digital processes be prototyped and presented as a business model?
What are the success factors of a business model and how are they implemented?
How do I win over management for a new business model?
Learning Objective:
In Module 4, you will realize that it is not the idea for digitization that is decisive, but the proof with the help of a functioning prototype. You will learn fact-based argumentation with logical reasoning based on the decisive criteria from the management's point of view. The most important methods for securing a digital business model are applied in a case study and adopted for transformation to your own company.
Dates:
11.01.2022
12.01.2022
Trainer: Christoph Kunz (RPC) and Prof. Dr. Heiko Seif (MBS)
Module 5: Digital leadership and transformation management in the sporting goods industry (08. + 09.02.2022)
Content:
In Module 5, you will cover methods and didactic approaches that enable you to engage and convince customers, teams, colleagues, and the management team of your company.
Especially in digital cross-channel management, it is important to present good ideas and thus new processes across different departments in an attractive way. Subsequently, the involved company departments are involved via agile methods. This approach requires in-depth know-how in the areas of transformation management and leadership, which is the focus of this module.
Central questions for this module are:
What agile methods are available for effective transformation management?
Which leadership models can I use to develop my personal leadership qualities?
Which modern organizational forms and collaboration models need to be considered in the digital transformation process and which of these is the ideal one for my business model/company?
Learning objective:
You will learn didactic approaches and methods for leading in the digital world, such as helping to achieve a flow state with customers, managers and employees. In doing so, you will develop a social skill that will enable you to capture other people's imaginations with new ideas and digital initiatives.
Dates:
08.02.2022
09.02.2022
Trainer: Christoph Kunz (RPC) and Prof. Dr. Heiko Seif (MBS)
Module 6: Roadmap for implementing digitization in your own company, final exam for the certificate (08.03.2022)
Content:
In the final Module 6, you will summarize all the content you have learned so far in order to implement a digital initiative in your company. You create a roadmap for digitization and show how you will give the digital transformation in your company a boost. An important component of this is a resource estimate for the planned digital initiative (funds, team, capacities and competencies) and the expected return on investment over a planning horizon of a maximum of three years.
You will develop a 100-day plan with clearly formulated goals with which to start implementing your strategy in the company. Professional coaching by the lecturers will support you with best practices to increase and accelerate the chances of success of digitization.
Key questions for this module are:
How to bring together the different elements of digital transformation into a common roadmap?
How do I successfully launch the planned digital initiatives using a 100-day plan?
How do I apply agile project management to achieve the set goals?
Learning objective:
Your key knowledge gain in module 6 will be learning to identify the core messages you can use to convince your company's management and your colleagues to approach the digital transformation with enthusiasm. You will learn how to create and present a winning pitch deck, pick up useful tips and tricks, and identify common stumbling blocks. Rounding off the learning objectives for all six modules, you will draw up a realistic 100-day plan by which you can measure your success as an ambitious Digital Sports Business Manager.
Dates:
08.03.2022
Trainer: Christoph Kunz (RPC) and Prof. Dr. Heiko Seif (MBS)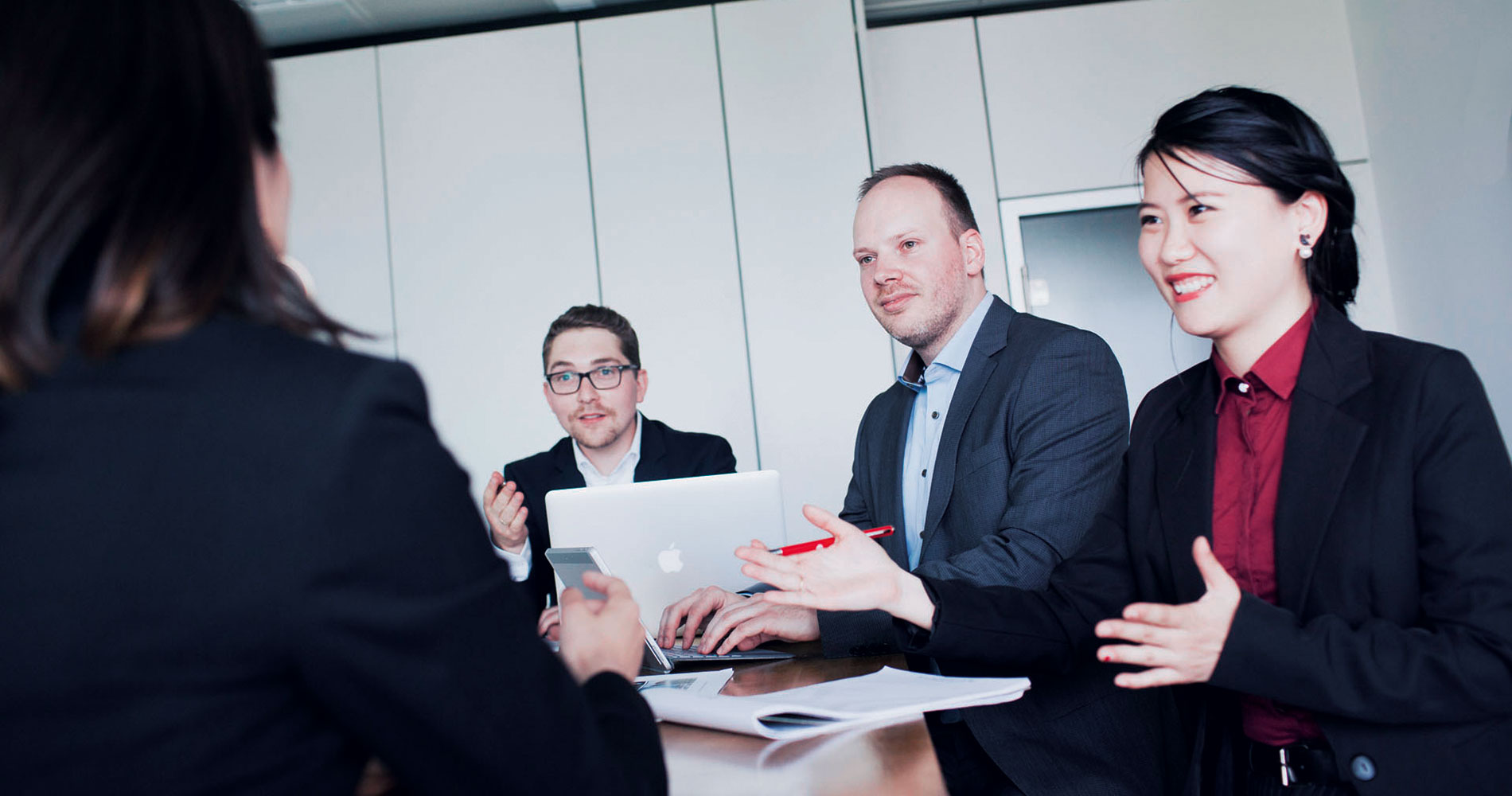 Target Group and Participants
The Digital Sports Business Manager program is aimed at mid-level and upper-level managers in the sporting goods industry who would like to consolidate their digitalization skills so that they can advance and intensify the digital transformation in their company:
Managing directors
Digital officers, digitalization managers
Business development managers
Digital strategy managers
Senior market and product managers who oversee and accompany the transformation process at the operational level
Innovation/technology managers
C-level managers (CxO)
Senior management, development managers, marketing managers, sales managers
Number of participants: 8 to a maximum of 12 participants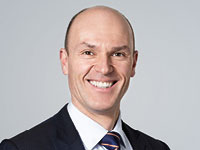 Professor for Internationales Management, Vice Dean for Research
Academic Director Master Sports Business and Communication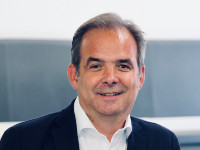 Christoph Kunz is co-founder of rpc and responsible for Retail and Talent Management. He has 20 years of experience in sales and marketing strategy and its international implementation.