MBS Online Explorer Day Region Special Asia
On July 8, 2021, you have the opportunity to directly discover Munich Business School and its exciting offers at the MBS Online Explorer Day Region Special Europe. On this day, the timing and content of our events is tailored to the needs of prospective students from the East and Southeast region and all events are held in English. Between 3 pm and 9 pm UTC+8 (between 9 am and 3 pm CEST), we will present the whole diversity of our university: Immerse yourself in the world of MBS, get detailed information about our study programs and get to know our lecturers and services for students. A varied program of lectures and online info sessions awaits you. We are looking forward to seeing you!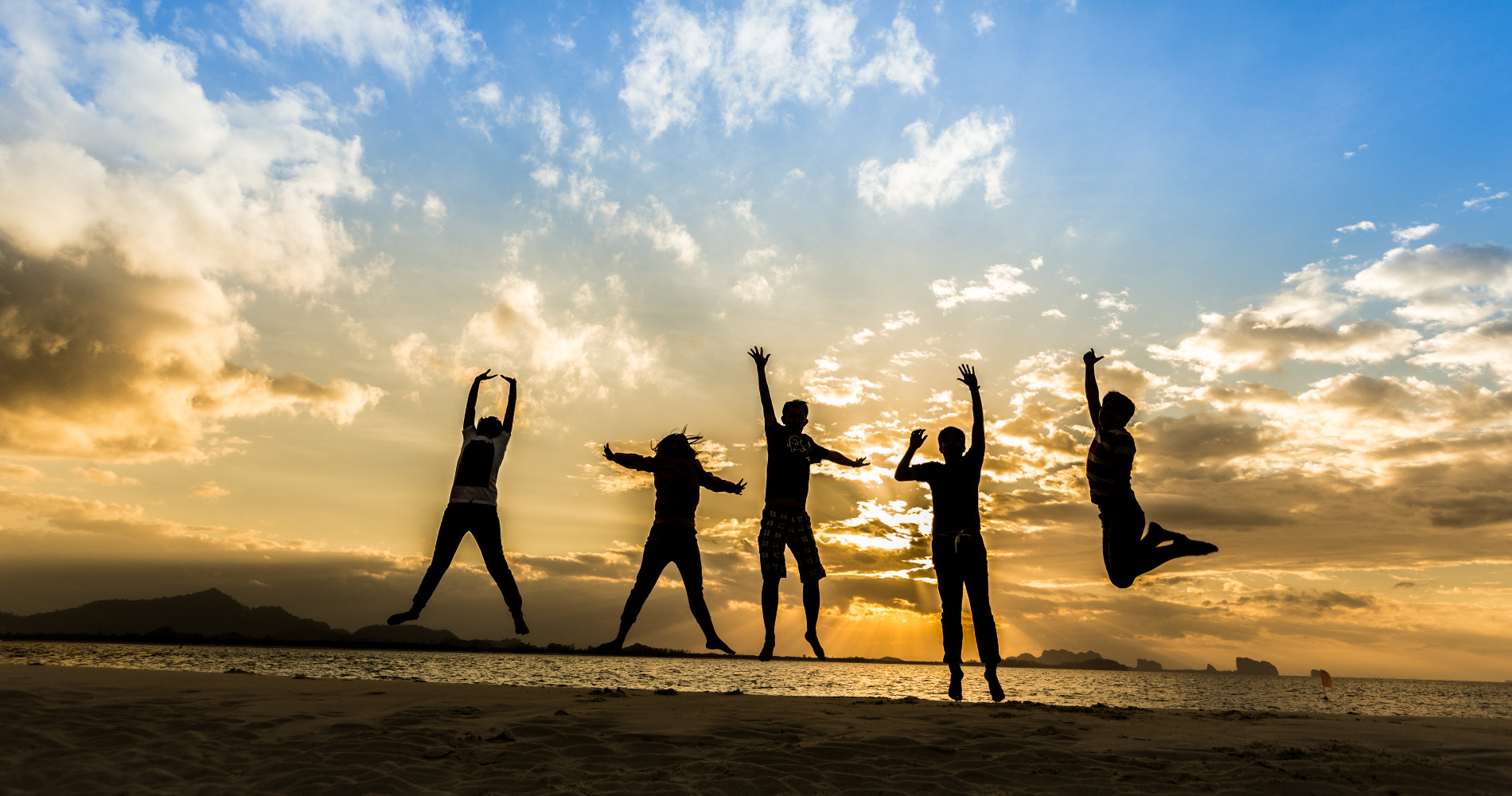 MBS Explorer Day
Region Special Asia

Time?
Events between 3 pm and 9 pm UTC + 8 (between 9 am and 3 pm CEST)
Where?
online via Microsoft Teams
Registration?
free of charge to every event
Why?
inform, apply and secure 'Explorer Special' (enrollment fee will be credited to first semester rate)!
All Dates at a Glance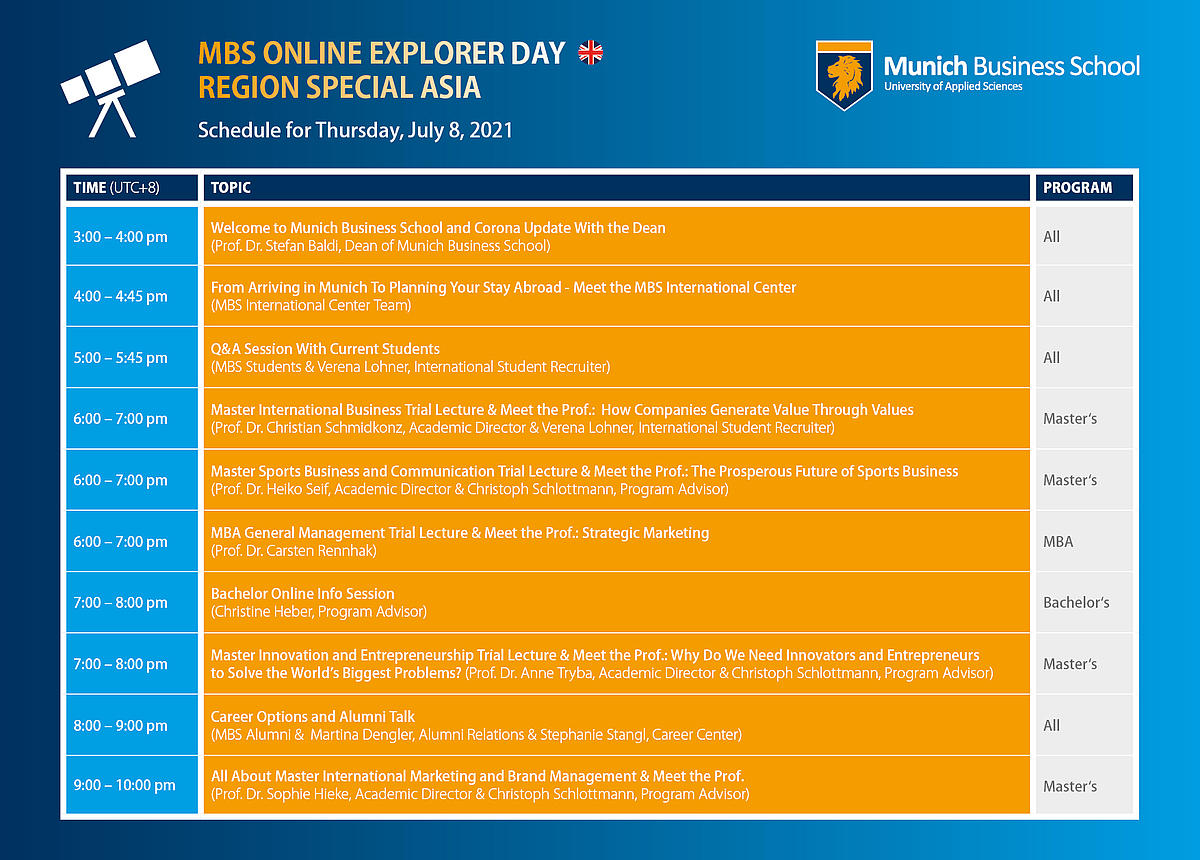 No suitable date listed? Then find out more about the Explorer Day Region Specials South Asia!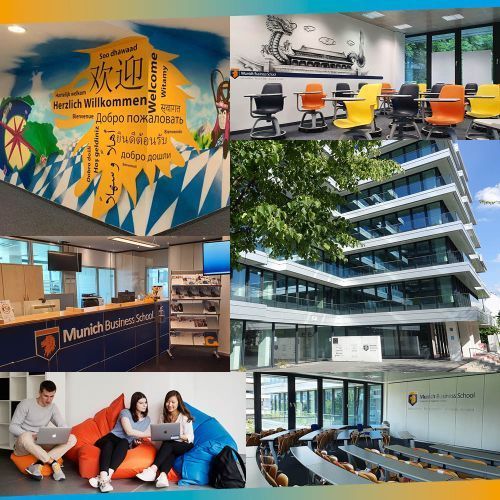 Our Campus - small, but fine!
Munich Business School is located in the west of Munich, at Elsenheimerstrasse 61. Thanks to the good public transport connections, our campus can be reached quickly and easily from all directions.
Short distances characterize the daily study routine at MBS. Since the university only has one campus, you will quickly get in touch with your fellow students and the way to the MBS professors and staff is not far either. Often, the offices are located right next to your lecture hall! We appreciate the personal exchange among each other and the small but nice MBS campus gives you and us the perfect opportunity to do so!
On four floors you will not only find innovative seminar rooms, but also study rooms for individual learning, a computer lab, a library, a study center for working together or having lunch, an MBS lounge for bigger events, and a cozy garden where you can recharge your batteries between lectures in the summer.
Our Values
For 30 years, Munich Business School, a state-recognized German Council of Science and Humanities-accredited private university for business, has been educating cosmopolitan and entrepreneurial personalities to become responsible leaders of tomorrow. In doing so, it always follows its three core values: