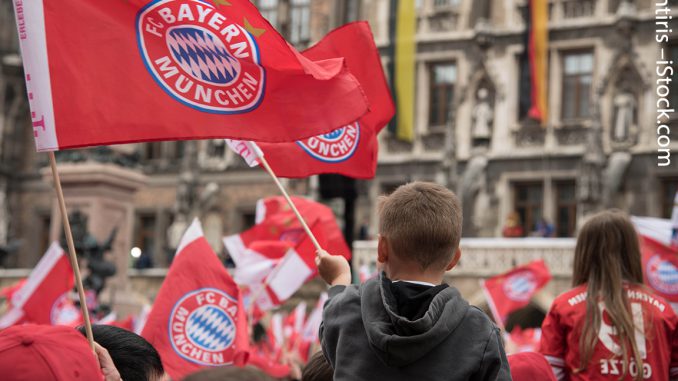 A global brand review for a professional Australian football club yielded valuable insights into how to develop strong sports brands.
---
In 2016, the Dallas Cowboys were rated by Forbes as the World's Most Valuable Team at $4 billion[1] despite the fact that they haven't won a Super Bowl for over 20 years and only play a total of 16 games in a season. In 2015, St. Pauli, a football club that finished in 15th place in the second division of the German Bundesliga, was ranked just behind giants Bayern Munich and Borussia Dortmund at the top of the German Football brand index. Despite finishing 3rd in the German Bundesliga and regularly playing in the European competitions, Bayer Leverkusen's 2015-16 attendance was only the 13th highest[2] and it is not an anomaly.
So what accounts for the difference between performance and the ability to convert into financial value?
The Role of Branding in Sports
So often the discussion about the financial success of sporting teams revolves around the quality of the playing list and its ability to win titles. Undoubtedly the two are intimately linked and are important in generating revenue and value for sporting teams. However, there is considerably less discussion about this gap between balance sheet value and company value in sports, nor what a marketer or brand manager can do about it.
In fact, it has been found that only 20 to 40 percent of a US sports team (franchise) value comes from sporting success. With 50 percent of our behavior in purchasing being attributed to emotional responses, the relationship of the fan and the sports brand becomes ever more important and can help to retain loyal fans and create new ones, increase sponsorship/ partnership revenue, maximize the value of winning seasons, and mitigate risk of losing ones, drive merchandise sales and increase media coverage and engagement[3].
With the spend on sport is estimated at €450 billion globally[4] and the sports market itself valued at $125 billion[5], gaining any advantage over your competitors can result in a big payoff. And in no other industry on the planet do brands play such an important role in an industry as in the sporting industry.
With a brand value of $661 million, the New York Yankees head the rating of the World's Most Valuable Sports Brands for teams[6]. The iconic NY logo has spread its reach behind just Yankees fans and instead has emerged as a brand for New Yorkers, a relationship which grew pace as a result of giving away caps with the iconic emblem to fans in the 1970s in order to develop stronger brand associations. The brand itself is strong, identifiable and it breaks through clutter whilst representing a city and its heartbeat and the iconic values of the Pinstripers. Considering this strong brand equity combined with their enduring success on the field, it is hardly surprising that the brand is so valuable.
What is a Brand?
"A brand is the set of expectations, memories, stories and relationships that, taken together, account for a consumer's decision to choose one product or service over another."

Set Godin
What are we talking about when we talk about brands? Effectively brands are a representation of a set of values, they create a picture on the mind of your consumer which relate to values such as reliability, reputation, status, success as well as a positioning against competitors and have the effect of inspiring (or not!) feelings or interest, desirability, trust and/ or loyalty.
Brands are often seen to be an intangible asset of a sporting organization, the difference between your balance sheet value and company value. They are a collective aggregation of marketing, communication, relationships with consumer (fans), facilities, people and memories and stories[7].
What Does Having a Strong Sports Brand Offer?
The benefits of brands for sporting clubs are extensive. There has been shown to be a high correlation between (i) brand values and the (ii) involvement or commitment of the consumer; something that is also especially true in sport. Through their own consulting experience, world-wide marketing agency, BBDO, have developed a matrix that identifies the evolution to a legend brand as (i) a club having a highly-developed marketing activity also with (ii) a highly recognized and excellent brand perception in the market.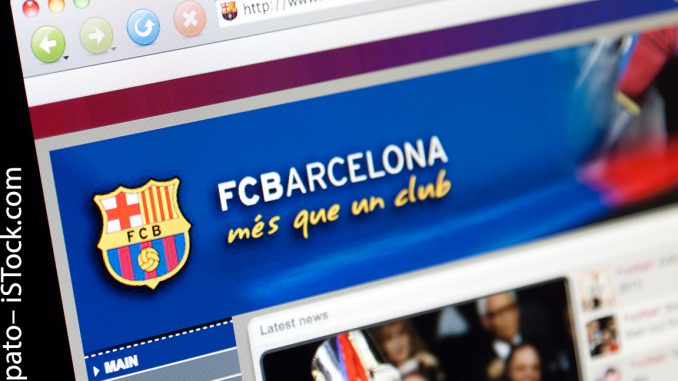 Furthermore, a brand is seen as one of the most important tools in expanding into new markets, with successful international cases of brand building responsible for greater interest, ability to inspire action and generate increased revenues, such as in the case of Manchester United F.C., Barcelona F.C. and Bayern Munich in their international pursuits[8].
The value of brands in sport was highly visible in the Fußballstudie 2015 (football study) evaluating the branding landscape of the German Bundesliga. Three clubs Borussia Mönchengladbach, St. Pauli, and FC Köln (finished in 15th position in the Bundesliga), who regularly appear in German football's second division, finished as 2nd, 4th and 5th best club brands in the German Football brand index. All have not only strong visual brands but also strong values lived through every activity.
The focus of the global branding review described below focusses on the visual brand which is represented through the club's logo, and slogan.
A Global Branding Review
In 2009, I was engaged to undergo an international brand review for one of the leading sporting clubs in Australia. Whilst they possessed a leading position in their city compared to their cross-team rival in a two-team-town, they were seeking to engender greater affiliation and clarity of their brand as a basis for their marketing as well as to better engage fans. The aim of the review was to evaluate global brands in order to determine best practice in sports brands, to benchmark their brand against legend brands and make recommendations specifically about how their visual brand could be enhanced.
In doing so, a thorough review of global sporting brands was undertaken across a range of sports capturing brands from the leading sporting competitions on the planet. From this selection, sports management experts nominated ten legend sporting brands[9] which included Bayern Munich (football, Germany), Manchester United F.C. (football, England), Liverpool F.C. (football, England), Celtic F.C. (football, Scotland), All Blacks (rugby, New Zealand), Real Madrid F.C. (football, Spain), Barcelona F.C. (football, Spain), the Chicago Bulls (basketball, USA), the New York Yankees (baseball, USA), and the Boston Red Sox (baseball, USA). These brands were benchmarked against the club in question[10].
How To Build a Strong Sports Brand: Key Brand Recommendations from the Global Review
The results of the global brand review were compacted into a series of generic recommendations for the development of sports brands worldwide, including:
1. Own the color (or color combination)
Those brands that strongly developed a color or color combination were perceived to be stronger, more recognizable and better at creating economic success. Examples highlighting this were the All Blacks (black), the Celtic F.C. ("Irish" green), the Netherlands national football team (orange) and Barcelona F.C. (red and blue with an added Catalonian gold).
2. Use a strong visual for your sports brand
Those brands that developed strong, memorable and identifiable visual elements were also perceived as stronger, more recognizable and better commercial vehicles. Legend brands highlighting this factor included the New York Yankees (Iconic NY), Chicago Bulls (unique bull design), Bayern Munich (blue and white checkered clouds), the All Blacks (the silvery fern) and Celtic F.C. (the four leaf clover) as well as the Dallas Cowboys (American Football, USA; the blue "lone star state" star) and FC Köln (football, Germany; a distinctive goat mascot).
3. Develop a specific font for the logo text of your sports brand
Those brands that developed some uniqueness in the font text of their logos, increased the recognizability and the uniqueness of the logo. Brand examples demonstrating this element included Manchester United, Werder Bremen (football, Germany), the Boston Red Sox, New York Yankees, Chicago White Sox (baseball, USA), Minnesota Timberwolves (Basketball, USA) and Dallas Mavericks (Basketball, USA).
4. Develop a strong branding message (and live it in everything they do)
Those brands that developed strong branding slogans representing the values of the club were better at connecting to different target markets and therefore creating economic success. Two obvious examples of this are Barcelona F.C. with "Més que un club" in Catalan (More than a club) and Liverpool F.C. with "You'll never walk alone".
5. Partner with other brands with value
Those brands that were willing to partner with other brands to inherit or swap brand values were better able to reach new demographic and geographic markets. Examples that best illustrate this is the featuring of UNICEF as the shirt sponsor of Barcelona F.C. as a means for breaking into emerging markets, as well as their recent corporate partnerships with Qatar Airlines, with both ambitiously seeking to expand their global market coverage.
6. Consistently deliver
The legend brands were found to be unfailingly good at presenting their visual brand consistently, every time it was shown, whether it was their own material or another's, no matter the format.
The review's outcome was that the club that had commissioned the study decided to alter their brand using the global branding review recommendations as key inputs. The immediate result for the club was a brand that was more identifiable, and one that was more representative of the fans and their association with the club.
Subtext: Whilst this "brand affect" provided a base for improving relationships with existing fans and as a platform for expanding their reach into new audiences, the club in question has since fallen down in how they use that brand to ignite stronger and closer relationships with their fans (and potential fans) through fan engagement. A topic I will address in my next blog in early 2017.
So what Does this Mean for Your Brand?
Four of the biggest companies and strongest brands in the world, Apple, Nike, McDonald's and Coca Cola, provide key lessons for developing better sporting brands. Whilst not always being considered the technically best or the healthiest, the companies experience enduring success through commitment to the visual brand, in everywhere it is found, and representing their brand values to building meaningful relationships with their "fans". Like, the half-eaten apple, the golden arches and the Santa Claus red, the iconic letting and dynamic ribbon on a soft drink, the "swish" and "just do it" slogan remain the same in every corner of the planet.
In the sporting context, however, so often clubs fall short on delivering a visual brand and slogan that both reinforce the feeling of loyalty and brand affection in existing fans, at the same time as providing a platform for breaking through and connecting with potential fans. Whilst this balance can be difficult, legend brands are able to find this balance, adjusting their visual brand with the times and the market.
As can be seen below, neither Manchester United nor F.C. Barcelona have remained stagnant with their visual brand. This ability to move with the times has been a highly important factor in their ability to appeal to such a broad audience. Note the simplification of the modern logos including the smoothing of the crest and removal of "." from the FCB logo, whilst the development of the iconic "devil" figure (in the 1970s) and the removal of the "Football Club" from the Manchester United logo in 1998 has improved its global marketability.[11]
The message is to be ambitious with your sporting brand, try to capture the value of current (and potential fans) and observe the key brand recommendations from the global review.
Sources:
[1] Badenhausen, K., (2016). Dallas Cowboys Head The World's 50 Most Valuable Sports Teams Of 2016, Forbes, retrieved from; http://www.forbes.com/sites/kurtbadenhausen/2016/07/13/dallas-cowboys-head-the-worlds-50-most-valuable-sports-teams-of-2016/#520c78636bd7 on July 17, 2016.
[2] Woisetschläger, D.M., Backhaus, C., Dreisbach, J., Schnöring, M., (2015). Fußballstudie 2015, retrieved from: https://www.tu-braunschweig.de/Medien-DB/aip-ad/news/fussballstudie2015.pdf on 27.08.2016.
[3] Pavlidis, S., (2016). The Importance of Brand in Sports Franchise Management, retrieved from: http://www.level5strategy.com/importance-brand-sports-franchise-management/ on 27.08.2016.
[4] AT Kearney, (2011). The Sports Market – Major Trends and Challenges in an Industry Full of Passion; retrieved from: https://www.atkearney.com/documents/10192/6f46b880-f8d1-4909-9960-cc605bb1ff34 on 27.08.2016; this estimates includes spending on infrastructure construction, sporting goods, licensed product and sport events.
[5] Statista (2016). Global sports market – total revenue from 2006 to 2015 (in billion U.S. dollars), retrieved from: http://www.statista.com/statistics/194122/sporting-event-gate-revenue-worldwide-by-region-since-2004/ on 07.09.2016.
[6] Forbes (2015), Sports Industry To Reach $73.5 Billion By 2019, retrieved from http://www.forbes.com/sites/darrenheitner/2015/10/19/sports-industry-to-reach-73-5-billion-by-2019/#4792579c158 on 25.08.2016.
[7] Conway, C., (2011). A Sports Brand is More Than a Logo, retrieved from: http://www.sportsnetworker.com/2011/06/20/a-sports-brand-is-more-than-a-logo/ on 07.09.2016.
[8] Pedersen, L-H, (2004) Why Is Branding So Important?, retrieved from http://www.fiba.com/asp_includes/download.asp?file_id=406 on 05.08.2016.
[9] experts were asked of their opinion about the best sports brands and using a Delphi method the number of brands were reduced to 10 legend brands for the benchmark exercise.
[10] An online study involving 122 respondents, whereby the respondents assessed the brands against a set of brands success criteria identified.
[11] You can view a history of the brand development of Premier Leagues clubs over the years here: http://www.dailymail.co.uk/sport/football/article-2373176/Manchester-United-change-club-badge–Premier-League-clubs-crest-evolved.html