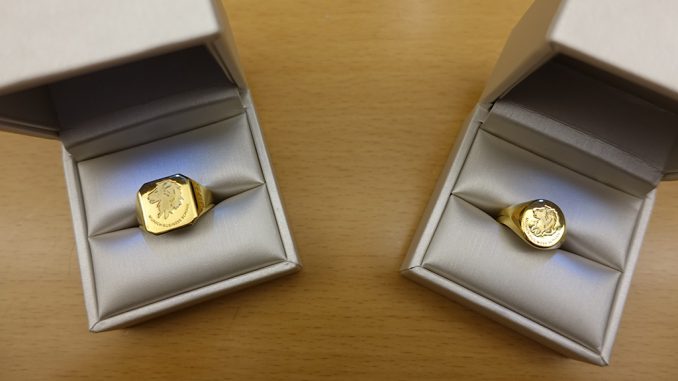 Master Sports Business and Communication students Jonas Adebahr and Hannes Gerdes-Röben both spent their semester abroad at MBS partner institution Texas A&M University (TAMU) in College Station, USA. (Jonas has shared his Texas experiences in an article published earlier).
Amongst many great experiences in the "lone star state", it was the tradition of wearing class rings on the campus (and even off-campus) that particularly impressed the students. So why not bring this tradition to Germany, and to MBS?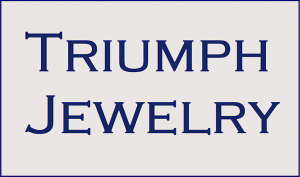 Enter Triumph Jewelry, the startup founded by Jonas, Hannes, and their fellow MBS student Pascal Sand.
"Our vision is to create a symbol for educational institutions, organizations, and associations that reflects the attributes of its students and graduates. This symbol is meant to connect the members of this community for life. A ring has always been symbolic of such unity, friendship, integrity, longevity, and achievement," the three soon-to-be MBS alumni describe their startup idea.
Presenting the official MBS Graduation Ring
Now, Triumph Jewelry is presenting the official MBS Graduation Ring, which is available via their website.
The official MBS Graduation Ring for female (left) and male (right) MBS graduates.
The rings – available in two versions, i. e. one for males and one for females– are made of solid 14 carat gold, and sell for € 987 and € 887, respectively. Each ring shows the MBS lion, and will be engraved with the initials, study program, and graduation year of the respective MBS graduate.
"The MBS Graduation Ring's iconic lion has always been a prominent symbol in Munich Business School's logo. The curved lettering represents the alma mater of the wearer, and adds an elegant dynamic to the solid gold ring," the three students characterize the looks of the ring.
The official MBS Graduation Ring is exclusively available for Munich Business School students and alumni. The Dean of MBS will solemnly hand over the ring and diploma at the official Graduation Ceremony. MBS Alumni who have graduated in the past are entitled to order their official graduation ring at any time. Please see the chart belowe for further details.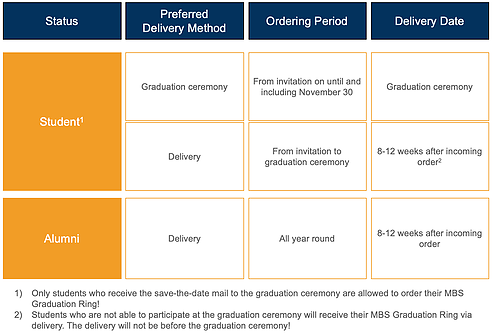 If you want to take a closer look at the rings, head to the Welcome Desk at Munich Business School. There, both the female and the male version of the ring are on display.
To order your official MBS Graduation Ring, please visit the Triumph Jewelry website.
PSA: MBS students who celebrate their graduation in spring 2019 have to place their order until November 30 to ensure the delivery in due time!
Please be aware that the contracting party responsible for all matters regarding the MBS Graduation Ring is Triumph Jewelry, not Munich Business School!

Photos courtesy of Triumph Jewelry.