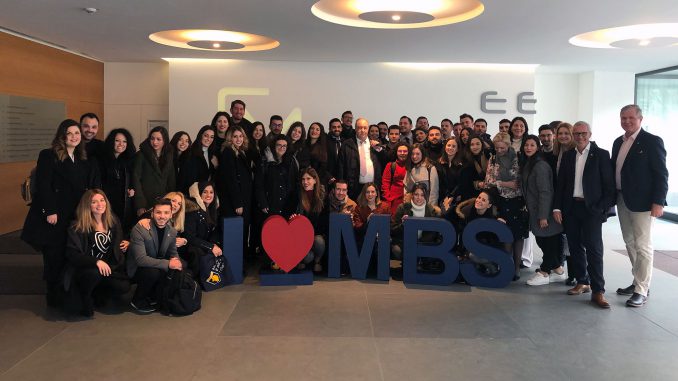 Gestern besuchte eine Gruppe von rund 60 Masterstudenten der Athens University of Economics and Business (AUEB) die Munich Business School, um an einem Seminar zum Thema "Customer Centricity and Customer Relationship Management" teilzunehmen, das von MBS Professor Dr. Hans H. Jung und Dozent Dr. Alexander Suhm gehalten wurde.
Anschließend setzten die griechischen Schüler den Nachmittag mit einem Besuch der BMW Welt fort, eines der spektakulärsten Wahrzeichen Münchens.
Wir möchten uns bei unseren Gästen für ihren Besuch bedanken und hoffen, dass sie einen schönen Tag hatten!