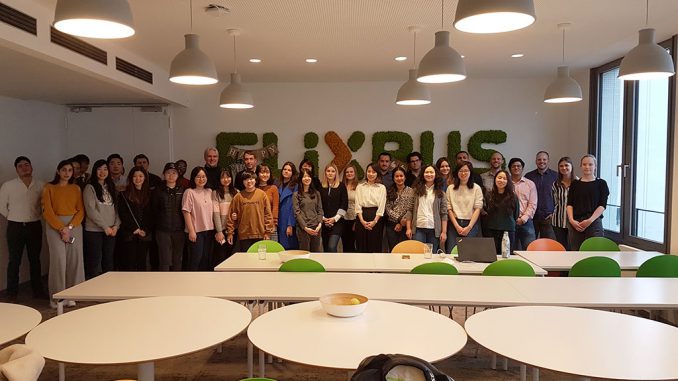 Eine Gruppe von MBS Studenten, begleitet von Dozent Michael Rüdiger und Career Center Managerin Stephanie Raschen, besuchte das Headquarter von FlixMobility/FlixBus in München. Nach einer kurzen Präsentation über das Unternehmen hielt Dr. Marc Müller, Head of Sourcing and Operations Charter, einen spannenden Vortrag über das Chartergeschäft von FlixMobility.
Darüber hinaus wurden die Studierenden über Karrieremöglichkeiten informiert. Das Ende der äußerst interessanten Exkursion markierte eine ausführliche Q&A-Runde.
Vielen Dank an FlixMobility/FlixBus für die Einladung und für die umfassenden Informationen über das Unternehmen und Karrieremöglichkeiten!